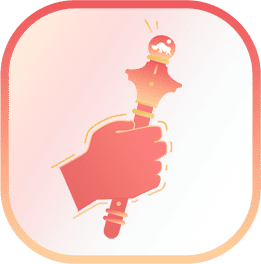 Stake our token, shape our future
Our governance token, DVF, is more than just an asset – it gives you a piece of our project and our future. By staking your DVF tokens, you can vote on key changes to our protocol and even suggest your own.
rhino.fi has four main stakeholders: the operator rhino.fi labs (that's us), automated market maker liquidity providers, everyday rhino.fi users and DVF holders (that could be you!)
By holding DVF, you can vote on both the big stuff and the small stuff: how our smart contracts work, how we allocate our fees and how our governance process will evolve over time. You can also propose your own updates to the community, and trigger votes.
To unlock this power, you need to stake your DVF for its staked counterpart, xDVF. You can find out more info here or, if you want to jump right in, just click below.
"Being able to enter and exit opportunities without gas cost really opens the space up to everyone."
What you can vote on
and how you do it
Voting on the big stuff and the small stuff is a little different. Below you can see all the stuff you can vote on, and how each process works.
The Big stuff:
By the Big stuff we mean changes to the protocol like smart contract upgrades, treasury spending and multisig keyholder changes. Remember, major changes must be voted on by a minimum majority of DVF holders (including those who lock their tokens for xDVF). The Big stuff process should be followed for these types of changes:
If a proposal is successful (and lets hope there will be lots!), any proposed transactions can be executed by members of the community (that's YOU). All you need to do to propose is to follow these steps:
1. 'Discuss'
a. All initial discussions or 'temperature checks' happen on our Discourse Forum. As well as providing an opportunity to gauge sentiment/agreement from the rest of the community before a full vote, this is also a great opportunity to get feedback and improve a proposal.
b. Once the rest of the community is on board and the proposal has a realistic chance of being agreed, you should move to step 2 – the main proposal and vote.
2. The main 'Proposal' and 'Vote'
c. The main proposals and voting happen on Snapshot. All you need to do is create a snapshot proposal using our template.
d. Once the proposal has been submitted, it can be voted on by anyone with an xDVF balance at the time of the submission. The whole community can vote – anyone holding xDVF on-chain, those with L2 balances of xDVF on DeversiFi and anyone with vested xDVF tokens inside a vesting contract. It really is a team event!
e. If your vote is passed then it's onto step 3…
3. The exciting part 'Execution'
f. This is where our DVF DAO council comes into play. Initially the council will be able to veto transactions before they are executed. Don't worry – this is only a safety net and will be managed on SafeSnap. We are a defi platform and so to stay true to our decentralized roots we're hoping that once the governance process is trusted and seen to be robust, these multisig holders will be removed, leaving the full process in the hands of DVF holders without additional safeguards.
How will you use your voting power?
Click here to read our detailed guides on each step and get proposing today.
The Small stuff:
Soon, DVF holders will also have the power to vote on smaller adjustments, at the click of a button. All you'll need to do is login, connect your wallet and vote in the governance module and signal your preference!
By the Small stuff we mean:
Every Sunday night at Midnight UTC the dial values will be set for the following 7 days.
The process for implementing these changes is a little different (but don't worry we've written this handy guide here.
Remember only those with xDVF balances on DeversiFi are able to vote on smaller adjustments. It couldn't be easier to stake and create xDVF instantly so what are you waiting for?
The governance module will be progressively decentralised over time and may evolve into a different form that the model stated above.
Each vote in our community has the power to shape our future. What could you do?