Be part
of the team building

the future of finance
DeFi has a unique opportunity to change the financial world right now.
At rhino.fi we're building a gateway to the very best of multi-chain DeFi. We're building this gateway because we believe DeFi can be a haven from the traditional system – an open and secure way to access financial opportunities no matter where you come from.
And we'd love to have you on board. Our current team is spread across Europe and we've reached DeFi from all kinds of backgrounds, from charities to big-name newspapers.
Keep reading to find out more about our team and see the live opportunities we have right now.
Like our platform, we're a decentralised team.
In fact, the rhino.fi crew represents 11 different nationalities and is spread all over the world. Check out the places we're working from below.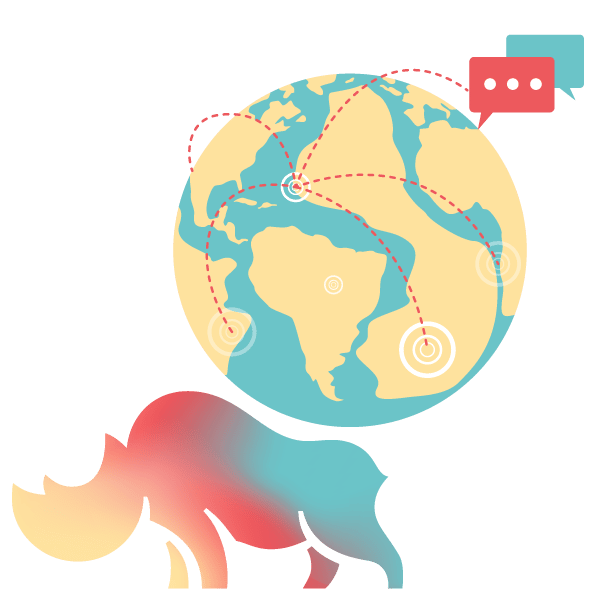 Even though we're spread across the world, we're as close as any office-based company. And our shared values are crucial to this.
Our team spirit is forged from eight core values. If you want to join us, you must share all of them.
Every three months, we meet up in a cool part of the world to spend a week chatting DeFi, working together and having a blast.
We've already visited Berlin, Barcelona and Gran Canaria, and here's the best part… our team decides where we go next.