USDT yields just got pumped
Step into our brand-new cross-chain yield portal and get 15% on an opportunity that paid 8% yesterday.
* correct as of March 02, 2023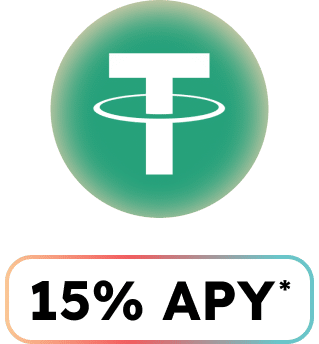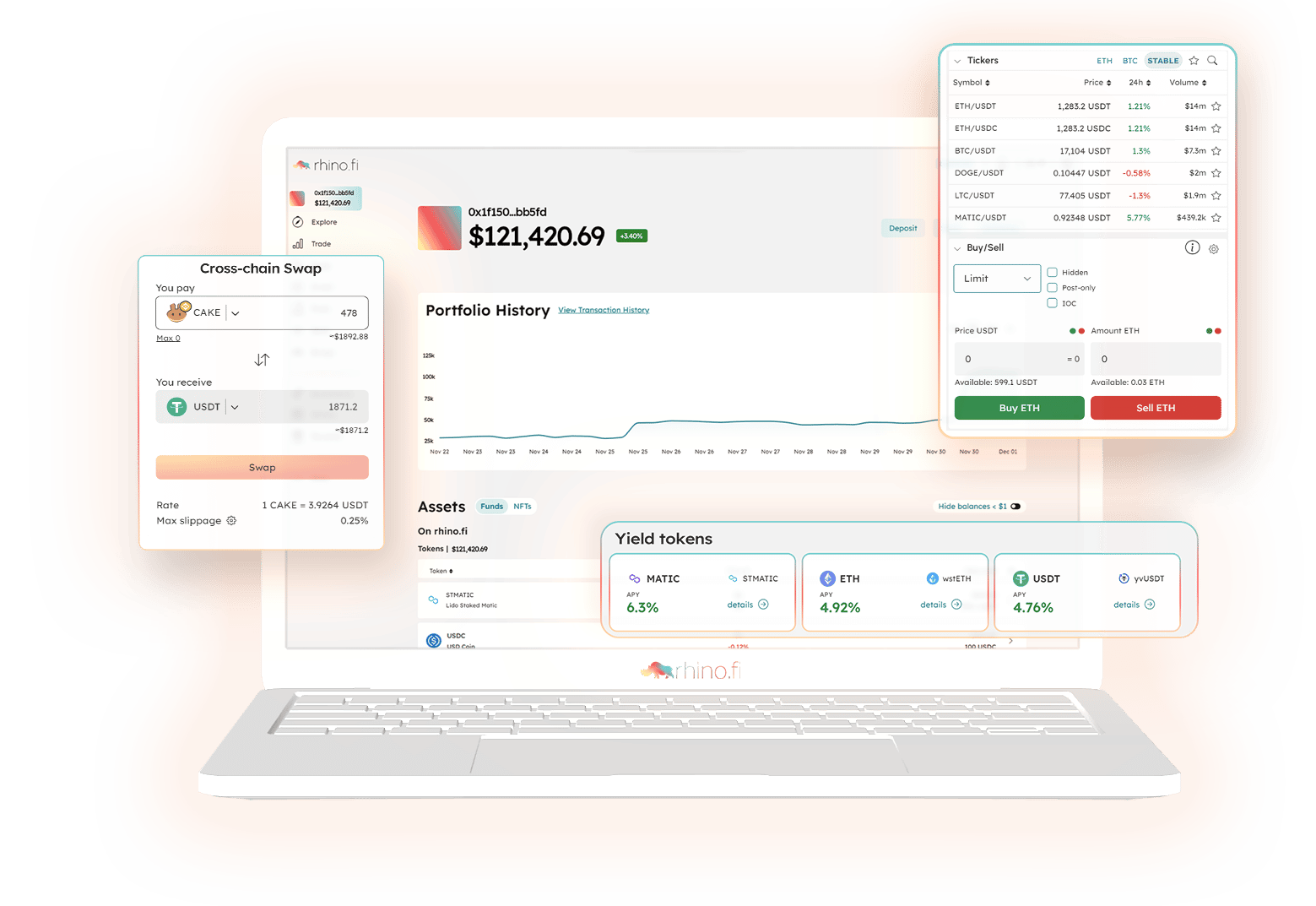 A better
way to do

multi-chain
rhino.fi lets you glide between chains without complex bridges or network switches. And we're totally self-custodial, so no matter where you go, you'll keep full privacy and control of your funds.
500+
tokens on


4 major chains
All of the best opportunities. All in one place. Trade, swap and stake the hottest tokens on the biggest chains instantly and at the best price. Explore the best of DeFi all from your Layer 2 wallet.
Invest your USDT now and claim nearly double the APY you'd have got yesterday.
You'll get a 7% boost on the base yield via our brand-new cross-chain portal, and that's guaranteed – which means market-beating returns with no extra risk.
*Boost only applies to first $1,000 invested
Invest in a wide variety

of yield opportunities
Deposit from

multiple networks

or even fiat
Deposit from crypto or fiat, whichever works best for you. You can deposit from multiple networks or convert old-school money via our ramping partners.




Access the multi-chain world effortlessly without needing native tokens, multiple wallets and switching networks.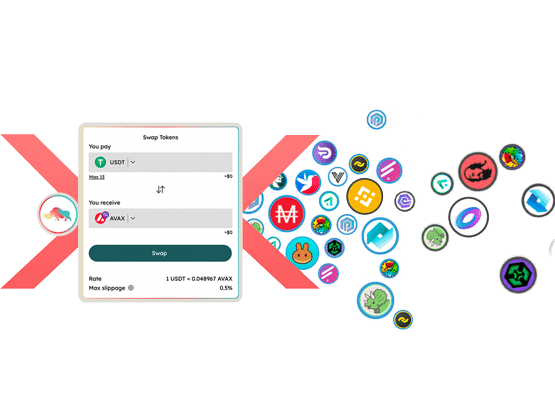 Diversify your portfolio with passive income opportunities from Lido, yVault and more.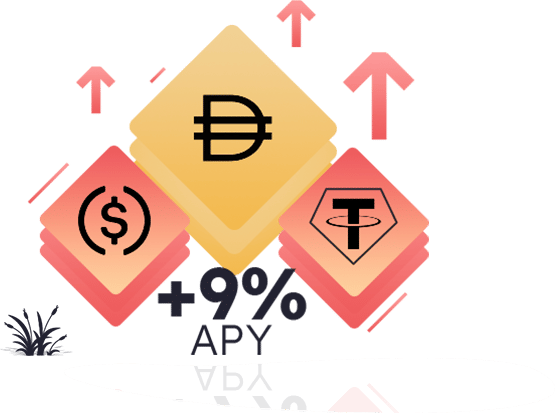 Trade your way with AMM and order-book trading. Or automate your strategy by building your own APIs.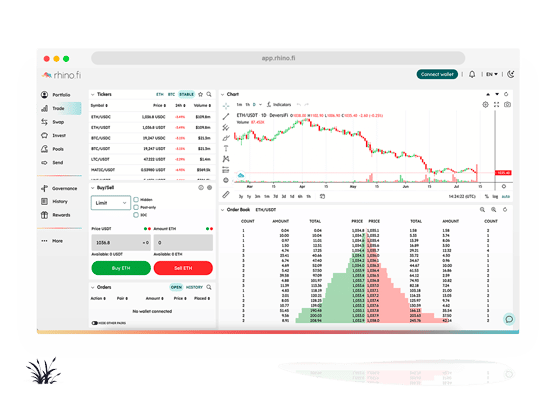 Move your assets from chain to chain in total confidence. Deposit or withdraw funds to the biggest chains in a few clicks.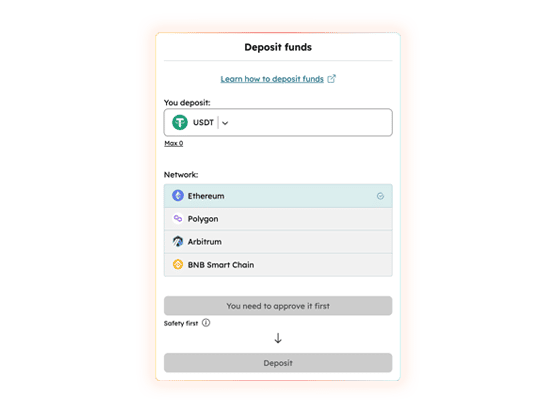 All the assets on


major chains
Explore all the best DeFi opportunities from one self-custodial layer 2 wallet. Stop searching, start seizing.
The world's best DeFi aggregator
Your keys, your coins. Only you have access to the tokens you deposit to rhino.fi.