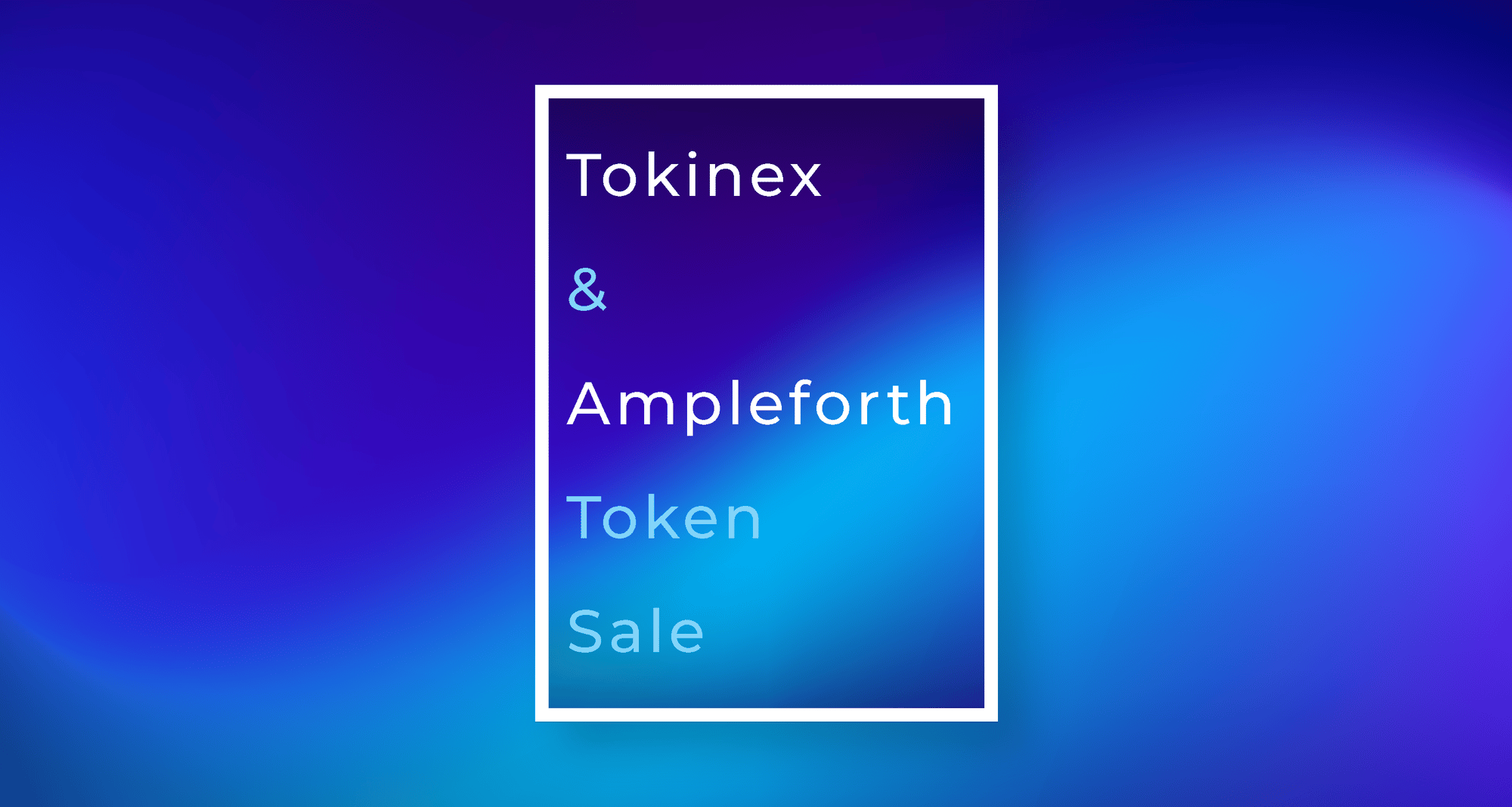 AMPL tokens have now been credited to all users who were successful in participating in the inaugural Tokinex sale on 13.06.2019.
If you were successful, AMPL tokens will now be visible in your Bitfinex & Ethfinex exchange wallet. Deposits and withdrawals from the exchange will be enabled closer to the time of the secondary market opening – which will be communicated shortly.  
Non deducted BTC
Due to the incredible demand for AMPL tokens during the Tokinex sale, some users received an erroneous 'successfully contributed' message on the contribution page. We can confirm that BTC was not taken from those user's wallets and unfortunately, they were not successful in purchasing AMPL tokens. We sincerely apologise to affected users for any disappointment this may have caused and steps have already been taken to make sure this does not happen again in future sales.
Moving forward
The sale exceeded all of our expectations and we are truly grateful to everyone who has supported Ampleforth over the past few weeks. The Tokinex team has thoroughly reviewed the end-to-end contribution process, taking on-board all feedback collected so far, and preparing a number of improvements for our next token sale.
There will be an array of exciting announcements over the following few days as we gear up for the secondary market listing of AMPL tokens. We look forward to seeing the launch of the Ampleforth protocol and for its evolution over the coming months.
Learn more about Amples here or reach out to us on Telegram for any questions.
*Update 19.05.2019
Internal transfers between Bitfinex accounts are not currently available. We can confirm that they will be made available well in advance of the market opening.
---
Trading is now live on Ethfinex — get started here.
Sign up to our weekly newsletter and stop by our Telegram to learn more about the vision for Ethfinex.
Visit our Twitter to stay up to date with announcements, token additions and more.