Support for 中文 (简化), optimised depth charts and a quicker trading experience
Following the release of Ethfinex Trustless earlier this month, we have been hard at work conducting user interviews focused around how best to improve the trading experience surrounding Ethfinex Trustless.
If you have yet to try Trustless, check out the freshly-updated interface here: trustless.ethfinex.com.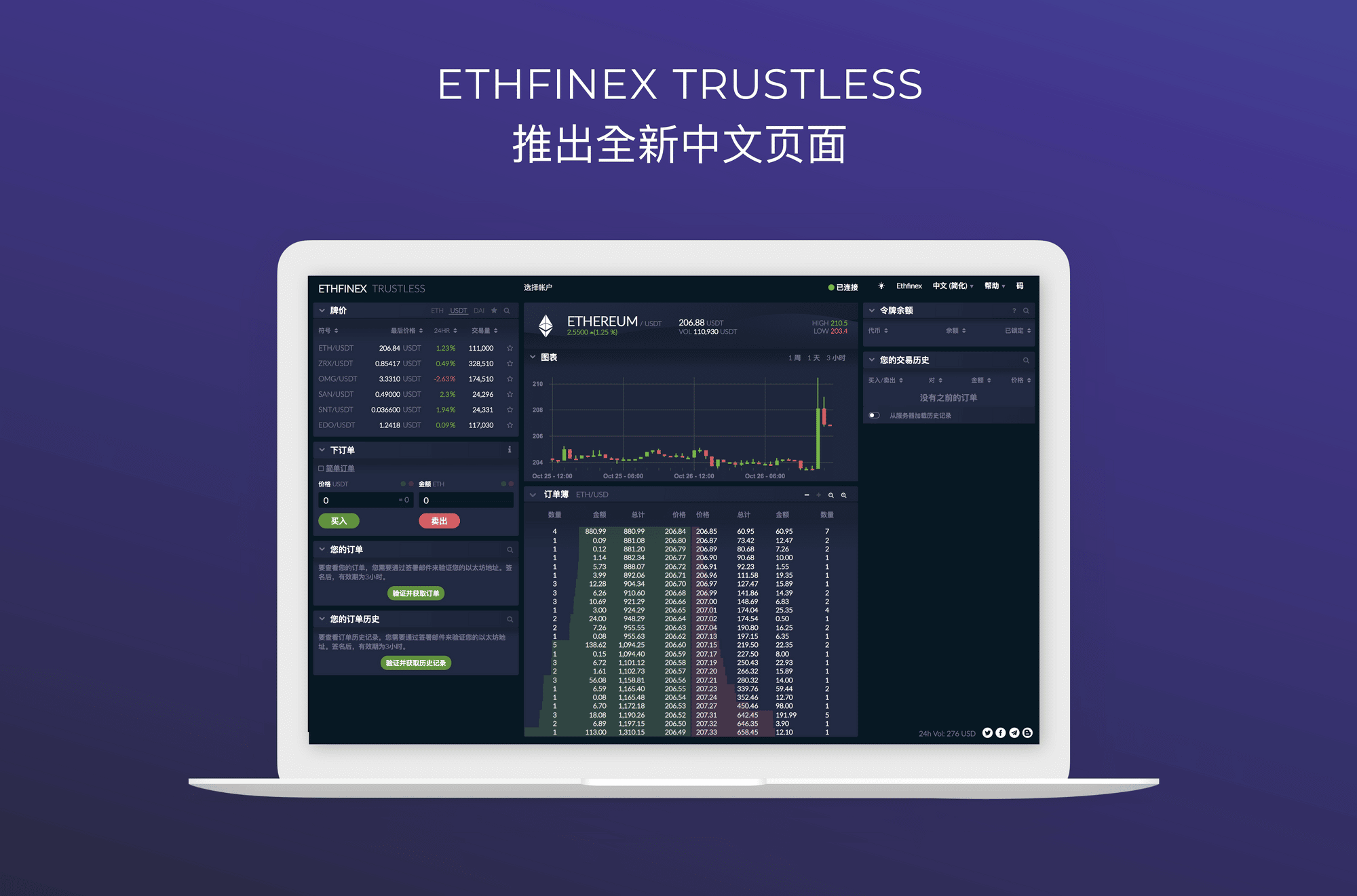 Some of the most requested features implemented this week are:
Your favourite pairs are now stored locally. You can now close the browser window while keeping your favourite pairs stored in the favourites tab.
Improved Ledger on-boarding experience. We've improved the onboarding UI and re-factored the ledger key derivation to make for a seamless trading experience.
We fixed the depth chart for you. The Ethfinex Trustless UI now offers a more detailed overview of the order book allowing you to make increasingly informed trading decisions.
Trading just got quicker! You can now choose price and amount for new orders using the shortcut buttons.
Ethfinex Trustless is now bilingual. In addition to the current English translation, users can now select from both traditional and simplified Chinese using the drop-down menu in the top right of the page.
In case you missed it – we've also added Santiment, Eidoo, Status and FunFair to complement Ethereum, OmiseGo and 0x, with many more to come.
Go ahead – place an order on the freshly updated Ethfinex Trustless and share your feedback with us on Telegram. We look forward to bringing more of your ideas to life over the coming few weeks.
---
Start trading on Ethfinex now.
Check out the Ethfinex Trustless Developer Guide for a walkthrough on how to locally interact with the Ethfinex order books.