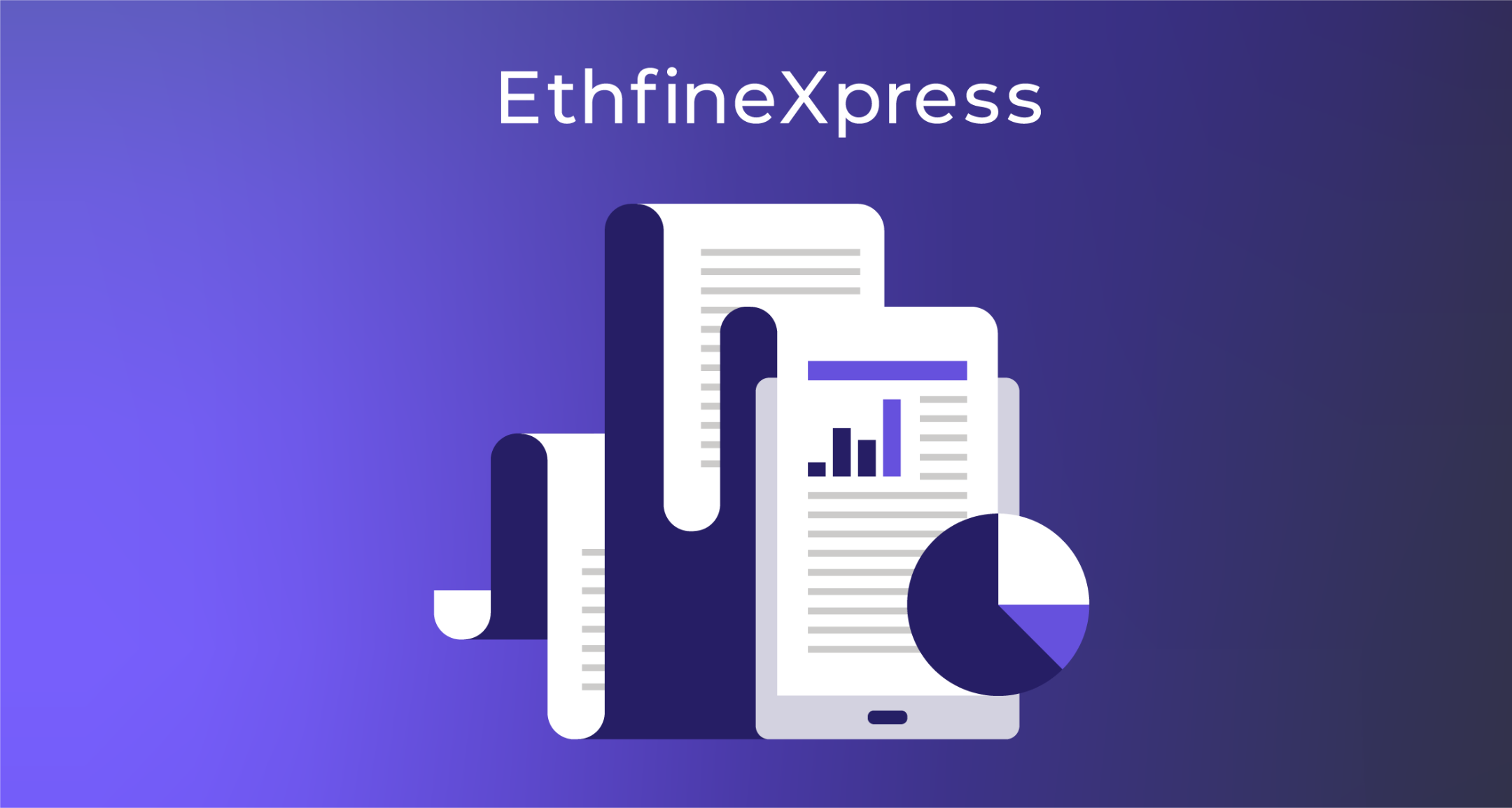 Hmm, something is different… 🤔
That's right. We decided it was time to switch things up a bit. We listened to feedback, dusted off the drawing board and designed a concise snapshot of everything you need to know for your week ahead, making sure you have the long and short of it!
Say hi to your brand new Ethfinex Newsletter and don't forget to let us know what you think.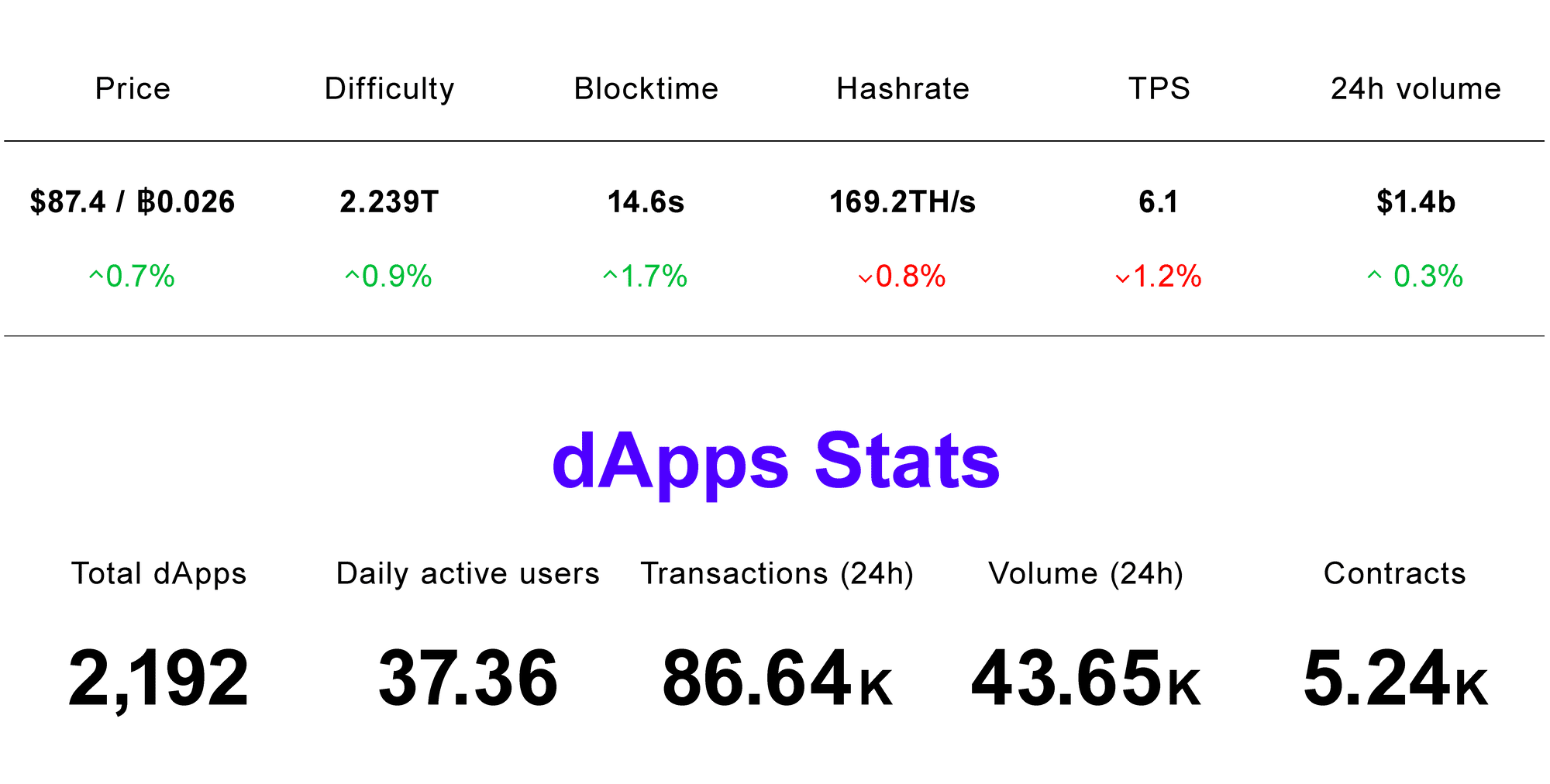 Extra: As recorded on gasstation Ethfinex Trustless was using 0.25% of the gas on the Ethereum network at its peak. Making Moves!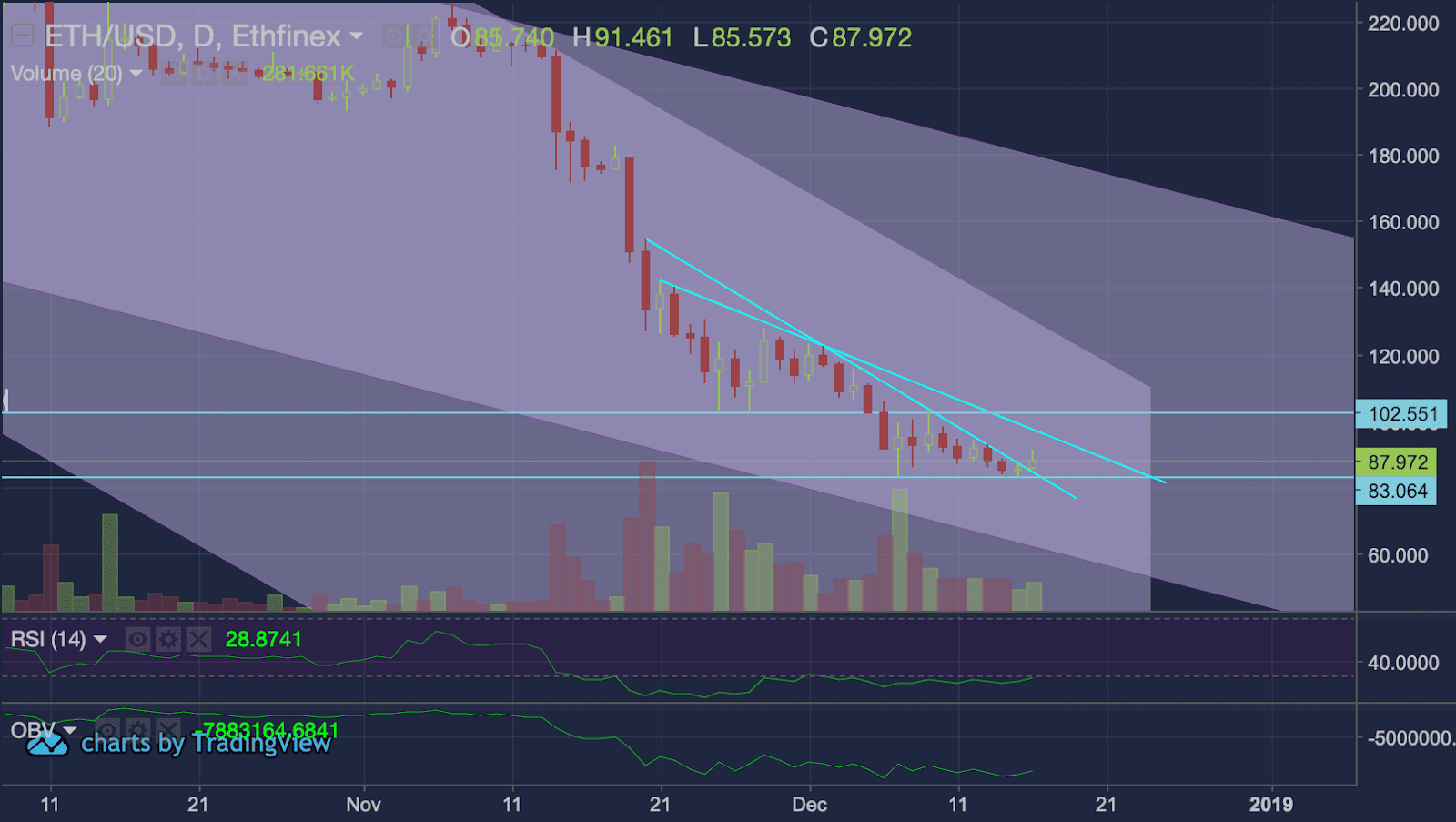 ETH (and BTC) are still in various short and medium term downward sloping channels, which need to be broken in order to open up some room to move higher. Until that happens it is hard to argue against the medium term bearish backdrop. Shorter term, ETH/USD managed to defend its local support of $83 again over the weekend, with today's close being critical to see if the short term rebound can turn into something more sustainable. Conditions are becoming less oversold and BFX shorts have reduced from their highs, meaning that conditions are ripe for bears to have another go if the price fails to clear resistance over the next few days.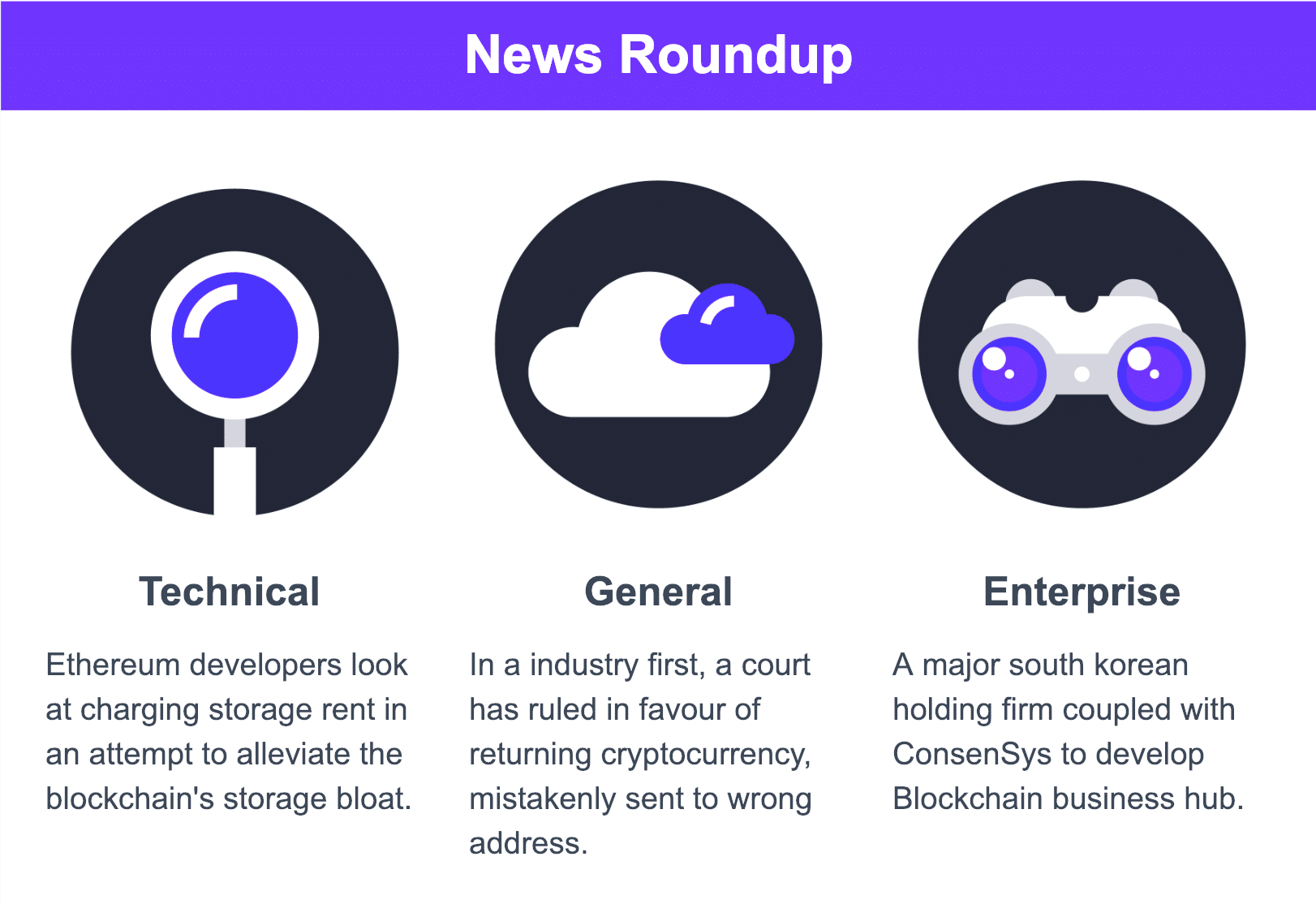 What?
The developers behind Ethereum have announced that the Constantinople upgrade will occur at block 7,080,000.
Why?
The community has long awaited updates surrounding Constantinople, which is set to modify Miner Rewards, Ethereum's current PoW consensus (with ProgPoW) among other key milestones.
What Now?
The upgrade is estimated to go live between Jan 14 and 18, however, will first need to be voted in by Ethereum's community members.
What we think
This serves as an integral milestone in the evolution of Ethereum and brings the ecosystem one step closer to solving pressing issues of scalability and performance, as well as to the much anticipated Serenity upgrade.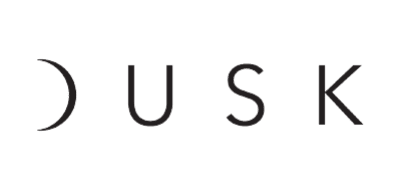 Dusk is a blockchain-powered network that guarantees a combination of transaction confidentiality as well as aspects of on-chain regulatory compliance.
Their protocol has been specifically designed for a restricted set of use-cases ranging from the issuance of Confidential Security Tokens, to decentralized dark pool implementation, with a focus on secure communication and payments.
Being the first token sale to take place on Ethfinex, we are excited by the prospect of further collaborations with their fantastic team as they grow their much needed privacy solutions in the blockchain space.
Find out more about Dusk's mission here.


Rigoblock Integration
We are pleased to unveil the full integration of the RigoBlock asset management infrastructure on Ethfinex Trustless! Anyone, anywhere, can now set up, run and invest in Ethereum-based token pools in a matter of minutes. Read more.  
Ethfinex Trustless Milestone
We are thrilled to have recently reached $2m+ in 24hr trading volume on Ethfinex Trustless. We've spent the past 2 months implementing feedback and revamping our user interface making for a smoother on-boarding and trustless trading experience… We can't wait to watch Ethfinex Trustless continue it's growth into a leading decentralised exchange.  
Longer Read
Reinventing Token Distribution by Will Harborne, Director of Operations.

As you know, we at Ethfinex believe in the wisdom of the crowd and play our role in building a decentralised, community-driven world. This ethos extends to each and every facet of the Ethfinex operation and as such we don't just value your feedback but rely on it. So please take a second to let us know what you liked, or would like to see added, to your weekly Ethfinex newsletter.
*no wei's are distributed in the making of this newsletter… we just love a good pun!