In line with our mission – to give users not only a premium experience but also flexibility with high-quality projects – we have now integrated Squarelink into DeversiFi. This integration gives traders greater choice with the addition of an all-in-one, secure and user-friendly wallet that makes interacting with DeversiFi easier.
It's in our name. We are always seeking ways to make DeversiFi, diverse. And we are constantly on the look-out for new integrations with projects that share our values. This is reflected, in part, by our range of wallet connection options, each offering something of value to users. Whether it is self-sovereign, cold-storage security with Ledger Nano or Trezor, speed and ease-of-use with MetaMask and Portis or, now, a sophisticated combination of the two with the new and convenient Squarelink integration, we strive to provide our users with the best.
Benefits to Users
The integration of Squarelink brings with it a number of benefits to users while making the experience on DeversiFi smoother and more seamless.
Enhanced usability. DeversiFi will now automatically prompt existing Squarelink users to log in when they visit the home site, emulating the smooth user experience of centralized exchanges.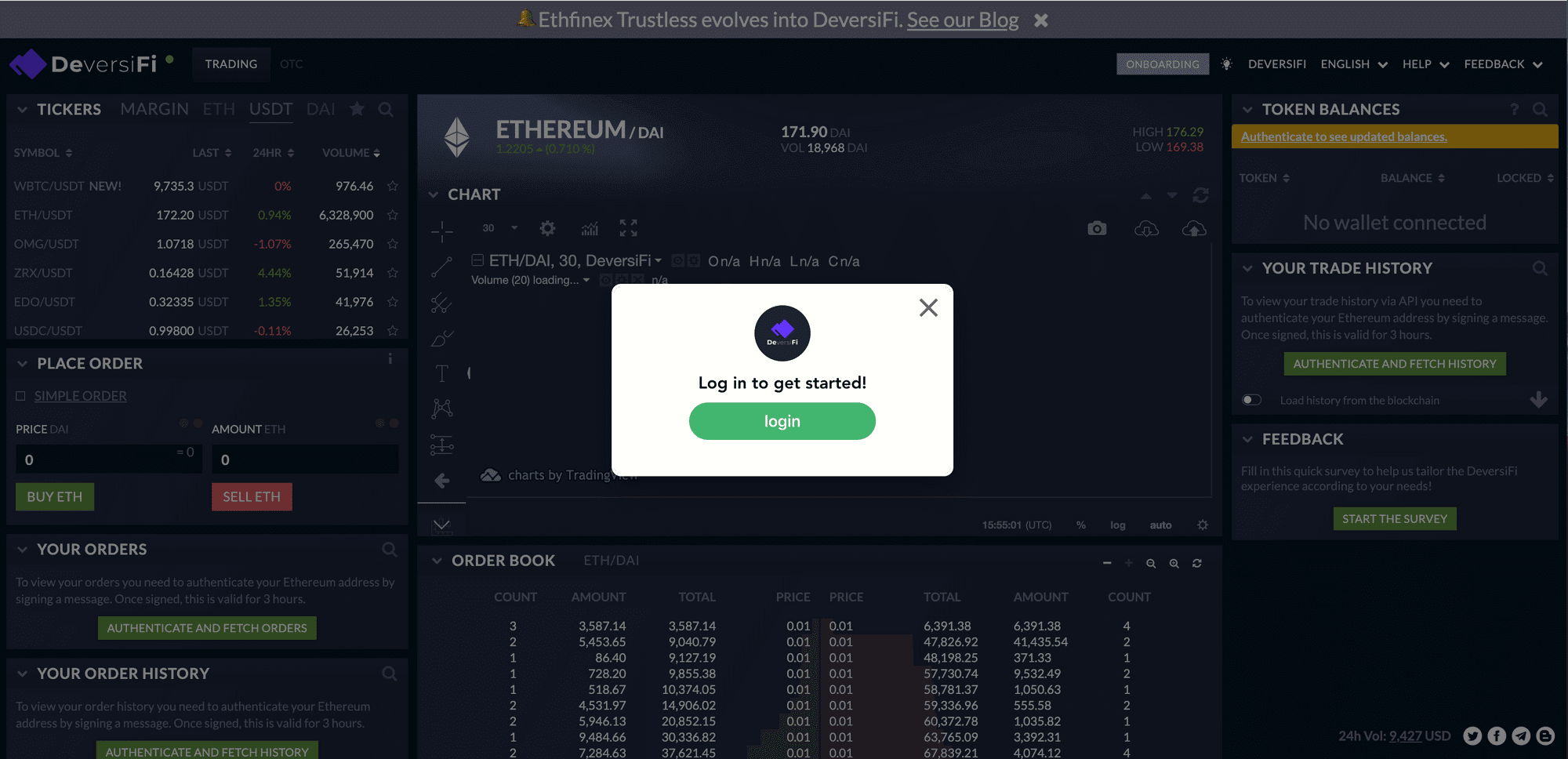 In-app crypto purchases. The native interface allows users to purchase cryptocurrency using VISA or Mastercard Debit Cards directly within the Squarelink app.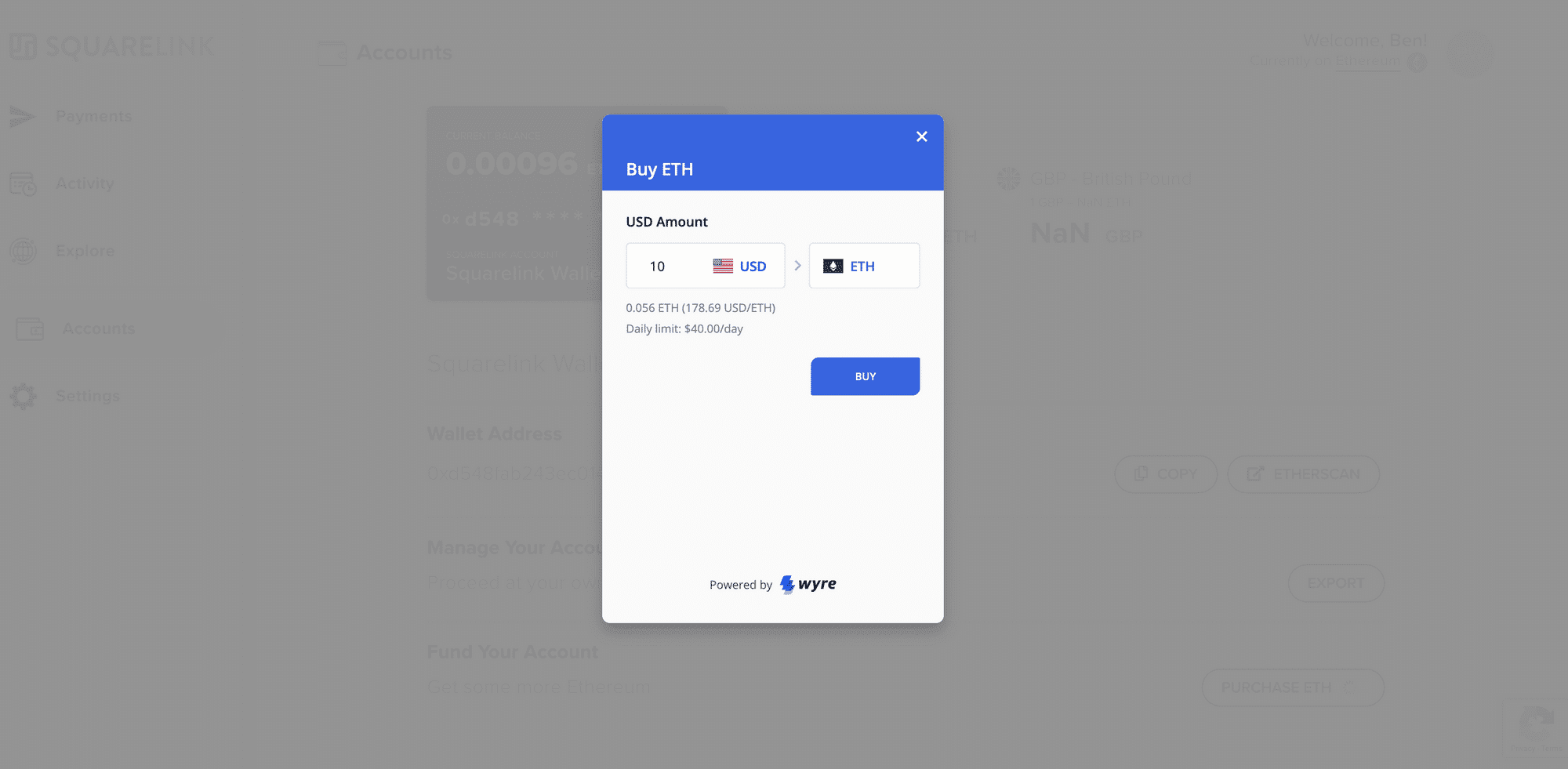 Easy set-up one-for-all cross-platform wallet. Similar to Google, where users can sign in to all web profiles using one account, Squarelink provides a browser native login for all things Blockchain. Through Squarelink, users can connect to any supported dApp using the same account. No need to re-login for each website.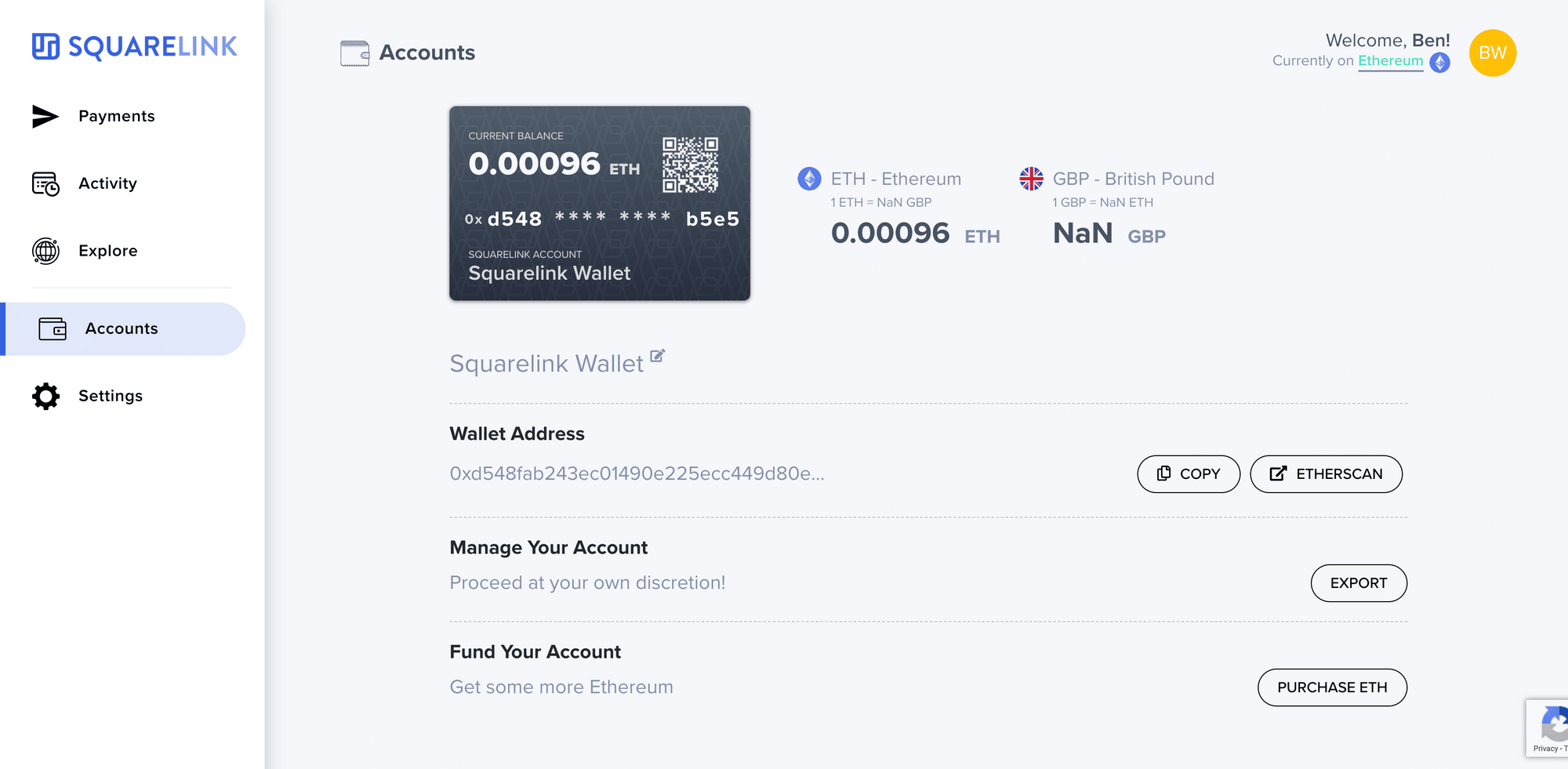 Account recovery and 100% ownership and control, along with patented security technology. Squarelink serves as the first truly secure wallet that keeps you 100% in control while simultaneously providing account recovery avenues – something that has traditionally held back adoption. Learn more via the company white paper and security/privacy datasheet.
As highlighted, Squarelink comes with an array of advantages to traders. Because of this, we believe they will grow to become one of the major wallet providers in the industry.
Additional DeversiFi Use Cases
As highlighted in our recent DeversiFi announcement, Ethfinex will, in the coming days and weeks, close down. We are preparing to use Squarelink to give our users a convenient and easy token migration option, allowing them to port their existing Ethfinex.com balances over to a Squarelink wallet address and continue trading on DeversiFi. Details surrounding this will be released in the coming days. Stay tuned with us here or on Twitter and Telegram to hear more as it comes.
Finally, the team behind Squarelink are Gold sponsors at the upcoming ETHBoston event. If you're around, make sure to say hi. You can connect with them on Telegram, Discord or Twitter.
---