A gateway to
the whole of

DeFi
rhino.fi is opening DeFi to the entire world. People shouldn't have to go through centralised web 3 exchanges to reach financial freedom – we believe they should have a gateway that takes them straight there.
So we're creating that gateway that allows you to enjoy the best of DeFi on any chain from a single wallet. We take niche blockchain technologies and make them universal, and we prioritise helping our users providing these new technologies to improve their lives over everything else.
We're not just starting a movement towards DeFi. We're starting a stampede.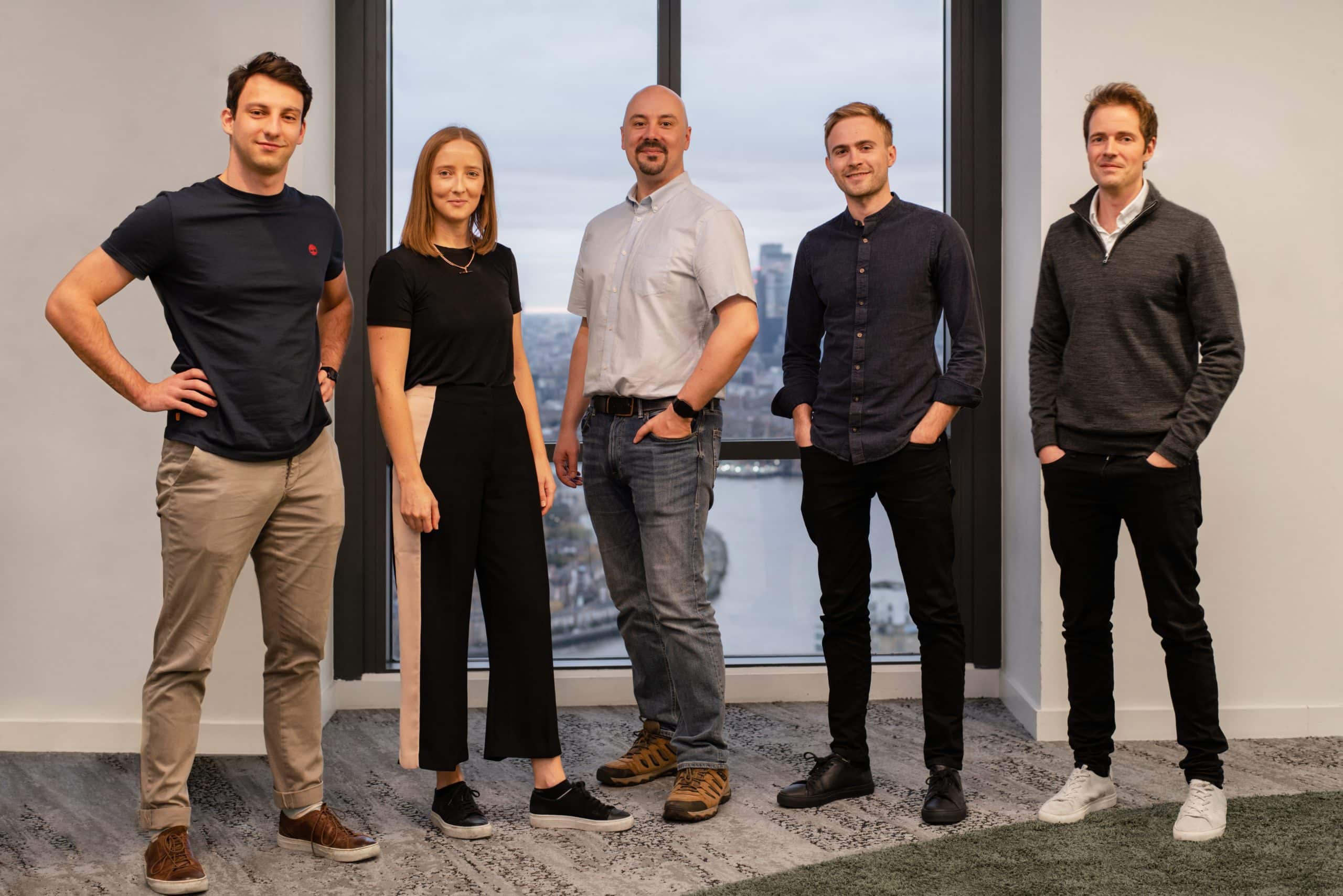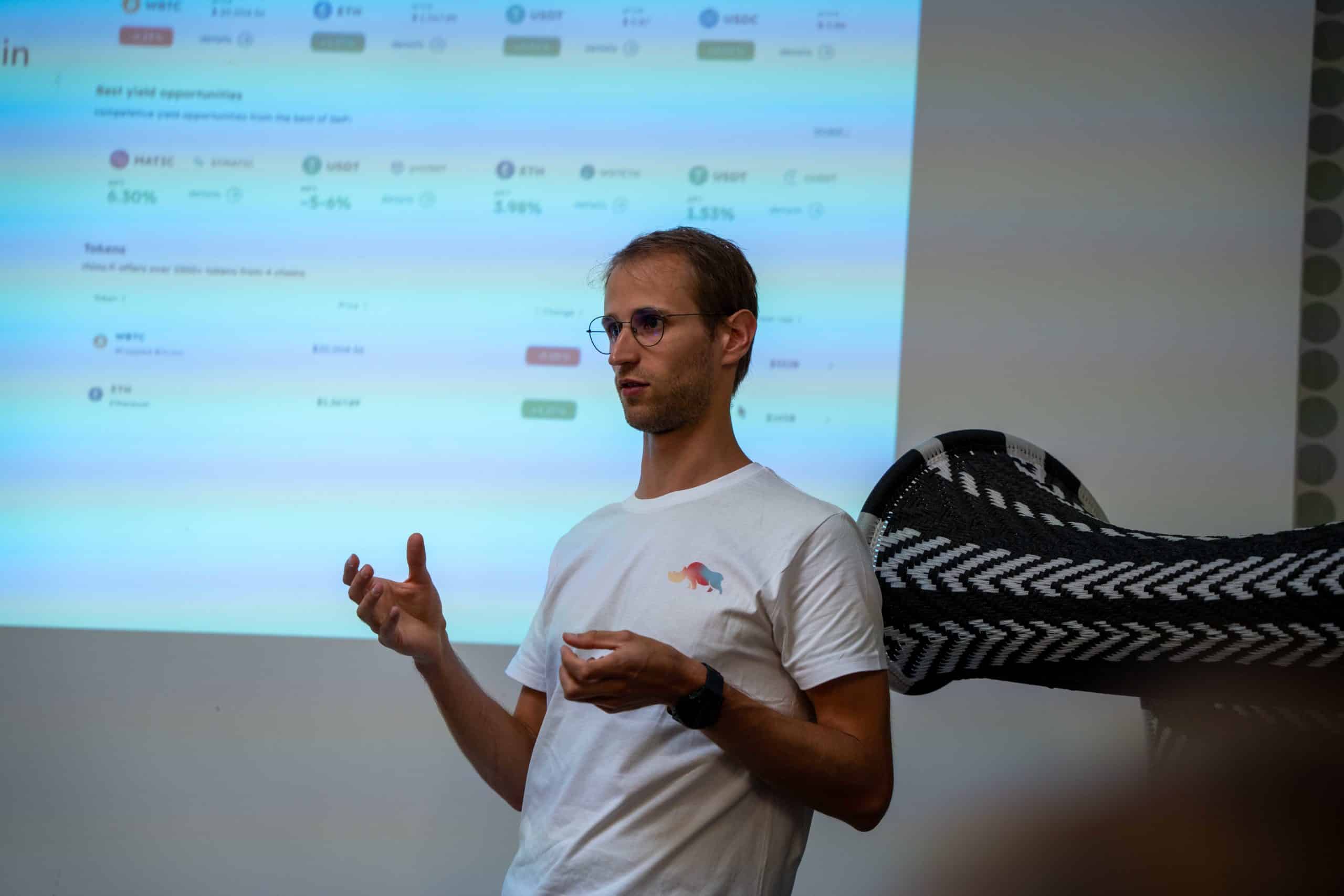 rhino.fi, formerly DeversiFi, is a multi-chain, self-custodial DeFi platform hosted on layer 2, on top of the Ethereum blockchain.
rhino.fi provides all the best opportunities in the DeFi realm: swaps, yield, staking and trading. We initially focused on ERC-20 tokens but we added cross-chain swaps to Polygon in June 2022, and will extend this feature to further EVM chains soon.
As a layer 2 platform, semi-independent from the main Ethereum blockchain, we settle transactions ourselves before posting the records back on layer 1. This spares users from the congestion of the Ethereum mainnet and frees them from the punishing gas (transaction) fees it charges, while providing full on-chain security.
Our specific technology is built on a validation engine known as a 'roll up' which bundles transactions and processes them in bulk, speeding up the process even further. Each transaction is validated using zero-knowledge proofing, which maximises user privacy (you'll find more info in the technology section).
We have our own native token, DVF, which you can trade on our platform or stake for governance rights: once you've staked DVF, you can vote on changes to our protocol and even suggest your own. DVF was launched in July 2021 and the proceeds from the initial sale are held in our decentralised autonomous organisation (DAO) – the rules-based, community-led entity that oversees rhino.fi.
Our parent company, rhino.fi Labs, is headquartered in the British Virgin Islands.
rhino.fi is the culmination of a three-year journey, which began when our co-founders met while working at an earlier-generation crypto exchange.
We launched in 2019 as a pure-play trading exchange and have since evolved into a 360-degree DeFi hub, enabling our users to access their favourite tokens without friction or unnecessary fees.
Our initial goal was to help solve the scalability challenges of the Ethereum blockchain; now, we're striving to provide all the best of DeFi in a single app, offering all the benefits of a centralised exchange but with the ease and privacy of layer 2.
Check out our timeline below to see the key milestones on our journey:
June 2017, The first steps
---
Our founder Will begins building an Ethereum-based spinout of the Bitfinex crypto exchange, and is soon joined by Dan and Ross.
June 2018, The first project
---
The trio launch Ethfinex Trustless, a decentralised exchange built on Ethereum.
Sept 2019, DeversiFi is born
---
Will, Dan and Ross launch a new project: The name reflects their commitment to DeFi and to maximising its benefits, Ethereum or otherwise.
2020-2021
---
Launched as the first zero knowledge rollup powered DEX
Raised $5 million
Passed the first $1B USD of trading volume
Winter 2021-22, Mass integration
---
DeversiFi begins a programme of integrations with new wallets and on-ramp solutions, opening up to millions of new users.
June 2022, A giant step
---
DeversiFi takes a decisive shift towards multi-chain by launching cross-chain swaps to Polygon, with no bridges for the user to negotiate. Further cross-chain possibilities will open up in due course.
July 2022, The birth of rhino.fi
---
DeversiFi relaunches as Rhino.fi. The new name isn't just easy for our users to spell, it encapsulates everything we're about: strong, bold and fearless.
DeFi can change the world. We want to be the catalyst
This is DeFi's moment.
With inflation soaring and interest rates tightening in the old fiat world, DeFi offers something different. Not just a haven from the present crisis, but a beacon for a new financial world that's fair, free and universal.
But to achieve this goal, we need to tear down the barriers that have blocked mass adoption up to now.
We need to provide a simpler entry-point, a gateway that allows anyone to access the best opportunities on DeFi in one place, without having to go searching for them.
A gateway that explains the complexities of crypto in a way everyone understands. That gives users privacy and control over their funds. That isn't just trustworthy – it's trustless.
This is rhino.fi.
We started out as a mere trading exchange (back when we were called DeversiFi) but now we're a gateway to all of DeFi, a hub for the new multi-chain world.
We bring all the best blockchains together on our platform, so users can move between one chain and the next effortlessly. You can swap tokens between Ethereum and Polygon without complex bridges, and move instantly from trading to yield opportunities without having to pay gas on either side.
We're going to keep going down this road. We're going to launch fresh opportunities for both active and passive income-hunters. We're going to add support for NFTs. And we're going to hone our UX, so users have an even greater range of places to onboard from.
And through it all, we'll stay focused on two things: product and people.
We'll continue to add the latest technologies, but the core platform has to be smooth and accessible. We'll only add those innovations that make our product better.
And we'll only make money when our users do. Our fee structure is, and will continue to be, based on the profits you make, and we'll only ever list the coins you actually want. Scam tokens and dodgy traders have no place here.
Like rhinos in the wild, we love forming a herd. And so we'll continue to nurture our community, building the features you need and the UX you want. The fiat world's a crazy place right now, but DeFi offers us the chance to build something altogether better.
Let's seize the moment, together.
Read about our leadership team and their individual areas of responsibility.
Will Harborne, CEO and Co-founder
Will is rhino.fi's chief visionary and the reference-point for our culture.
Drawing on a wealth of experience in the crypto space, both as a trader and an entrepreneur, he shapes the direction of our product, identifies key focus areas and pushes us to find innovations that will keep rhino.fi ahead of market trends.
Will founded rhino.fi (originally known as DeversiFi) in August 2019 having previously launched Ethfinex, a community-driven exchange and developer of decentralised technology. He also served as project lead for Ethfinex's parent entity, Bitfinex, as well as the Tether stablecoin.
A graduate of Cambridge University, Will became fascinated by cryptocurrencies during his student days and has specialised in crypto since 2017. Alongside his founding role at rhino.fi, he is co-founder of Zero Knowledge Validator, a staking rewards platform which champions privacy technologies in emerging new blockchains. He has spoken at various events and contributed to a series of crypto and DeFi podcasts.
Dan Yanev, CPO and Co-Founder
Dan's core goal is to ensure rhino.fi users enjoy the best possible trading experience every time they use our platform. He leads the UI and UX team, and is constantly scouring market and user trends to find the one-percenters that will make our product even better.
Dan met Will at Cambridge and the pair worked together at both Bitfinex and Ethfinex, where Dan served as head of operations. He has also worked as a consultant for Newton Europe, advising a range of clients from Britain's National Health Service to multinational retailers.
Ross Middleton, CFO and Co-founder
Ross's role at rhino.fi has many different facets. As well as leading our finance team, he is responsible for managing rhino.fi's project partners as well as our biggest customers.
Ross worked with Dan and Will at both Ethfinex and Bitfinex. Previously he spent 10 years as a professional energy trader and analyst, working on global energy trading desks at companies such as Centrica, Gazprom and RWE to deploy funds into advanced proprietary fundamental-backed trading strategies.
Ross commands a wealth of asset trading experience (both non-traditional and traditional) as well as connections to the alternative finance space.
Lexi ensures rhino.fi's voice remains clear, consistent and compelling across all channels.
She oversees a team of six multi-talented individuals and helms all rhino.fi's marketing communications - print, online and social media - with further responsibility for user acquisition, thought leadership and brand positioning.
A passionate evangelist for crypto and DeFi, Lexi specialises in creating original material that breaks down the complexities of our space. She believes rhino.fi should be bold and punchy in all its content, and challenge crypto cliches wherever possible.
Prior to joining rhino.fi, Lexi gained a wealth of experience in the non-profit sector with organisations such as the British Paralympic Association and Help for Heroes. She has also served as a data analyst at the UK Ministry of Defence.
Konrad is rhino.fi's point-person on all things technology, but he takes a particularly keen interest in ensuring that the platform maintains robust security at every touchpoint.
Konrad has been involved in crypto since 2013, and has built everything from miners and block explorers to trading bots. Previously he worked for media multinational Thomson Reuters, focusing on low-latency executable market data infrastructure.