Until recently, MetaMask wasn't just the most popular self-custodial wallet in crypto; it was practically the only one. It's played a crucial role in the rise of Ethereum and DeFi and helped thousands of people move away from banking-lite CEXs.
But now we're entering the era of web3 and multi-chain, more and more alternatives are emerging. If you're frustrated with the limitations of MetaMask, like the slightly ploddy UX, or you're just starting out and want a wallet more personalised to your own needs and experience, you've got options.
In this post, we're going to outline three great crypto and DeFi wallets that the devs in our team love. We're not saying you should ditch your MM (it's still got loads of great features, primarily its security) but you may want to give these a look before you commit your funds to digital.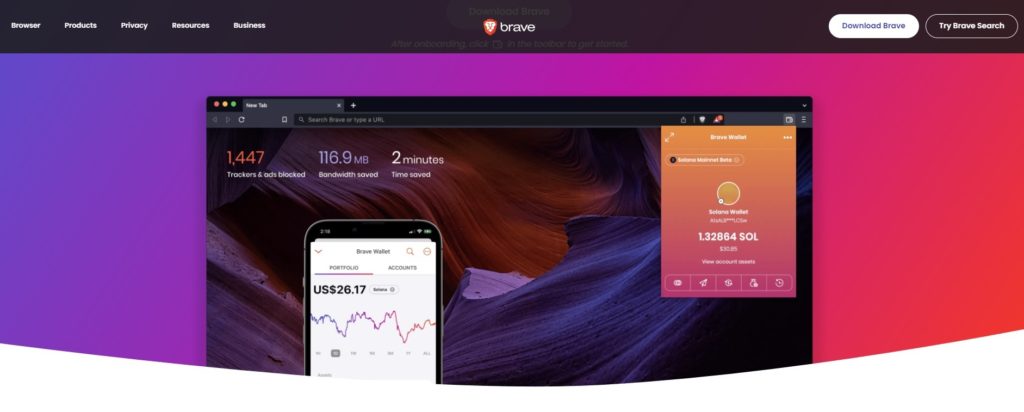 Brave grew out of the MetaMask extension but now, like Edge, it's built into the Brave browser itself. And it's fast gaining a reputation as one of the best crypto wallets out there, if not the best.
So you don't need to download and install anything, not even an extension (so no need for extra permissions). This makes things really smooth and fast when you're exploring a new app, and you inherit the privacy and security that's native to the Brave browser, with web trackers and online advertisements blocked.
You can also on-ramp your funds from fiat, import existing crypto wallets, including MetaMask, and even sync up your Ledger, a hardware wallet that's plugged into your machine. Whereas MetaMask is limited to Ethereum and EVM-compatible blockchains, Brave supports Solana too (and lots of EVM chains come pre-loaded).
One thing we really like is the support for NFTs. As of September last year, users have been able to enjoy a gallery feature that allows them to view and manage NFT collections at a glance.
If we're going to quibble, Brave burns a lot of your computer's RAM and the UX isn't always great. While it may have more functionality than MetaMask, it may not be easy to pick up for new users.
Ideal for: Slightly more experienced traders who want greater functionality and aren't overly focused on simplicity.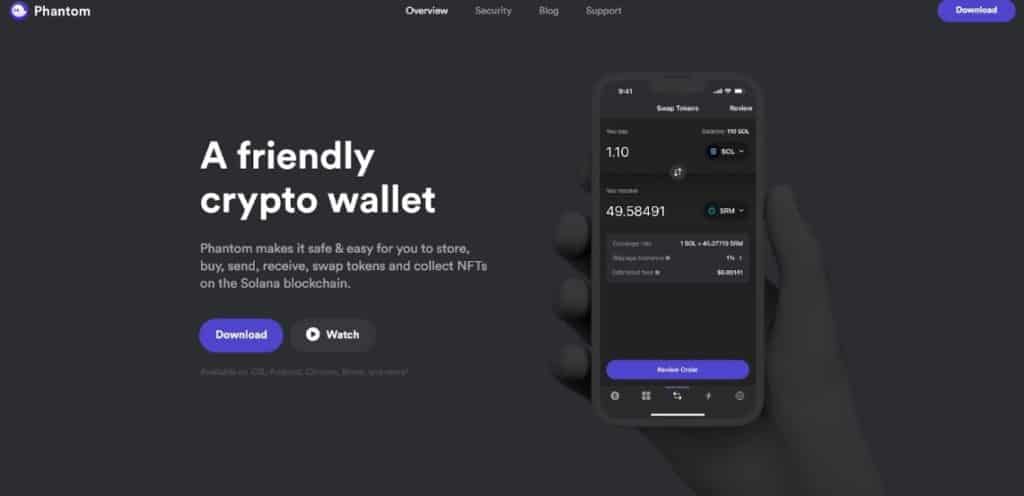 Phantom has been the biggest Solana wallet for some time and this year they're introducing Ethereum compatibility, to go head-to-head with MetaMask.
Those ETH traders who have yet to try Phantom will find the UX is great (in fact, that's one of the main focuses for the dev team). You can make swaps directly in the app and you'll find support for a whole bunch of apps including Serum DEX, OpenSea and Magic Eden.
One of the main concerns people have had is over security. Although you keep total control over your funds (as with all self-custodial wallets), critics have suggested Phantom makes some sacrifices on user confirmation screens, and showing you what you're actually signing, to speed things up. MetaMask goes totally the other way, presenting you with loads of pop-ups but ensuring you know exactly what's going on at every stage.
Ideal for: Users who want super-slick UX and don't want to feel micro-managed.

Frame is a wallet for crypto veterans and advanced traders, particularly those who are making larger amounts of transactions.
You can manage all your accounts, tokens and items in one place and connect to any dApp, securely. You can customise it easily, set permissions for different apps, and it only takes one click to add a new chain. In fact you can use Brave with any EVM-compatible chain, and it's really good for cross-chain compatibility. Again, it's really good with NFTs.
The functionality is possibly a bit advanced for newer and less experienced traders (if you're just starting out, you might not need so many features out of the box) but if your crypto journey is already well down the track, this is a great option.

Ideal for: Seasoned traders who want the freedom to customise everything and need more than a basic wallet.
We hope you've found this useful and remember, you can connect over 100 wallets to rhino.fi thanks to our integrations with MetaMask, Ledger, Wallet Connect and Coinbase Wallet.
To connect your wallet of choice, just head over to our app by clicking the button below.