High-quality charting for a high-quality trading experience
Over the course of the last month, we've been hard at work bringing new and improved features to Ethfinex Trustless. Below is an overview of the most recent updates: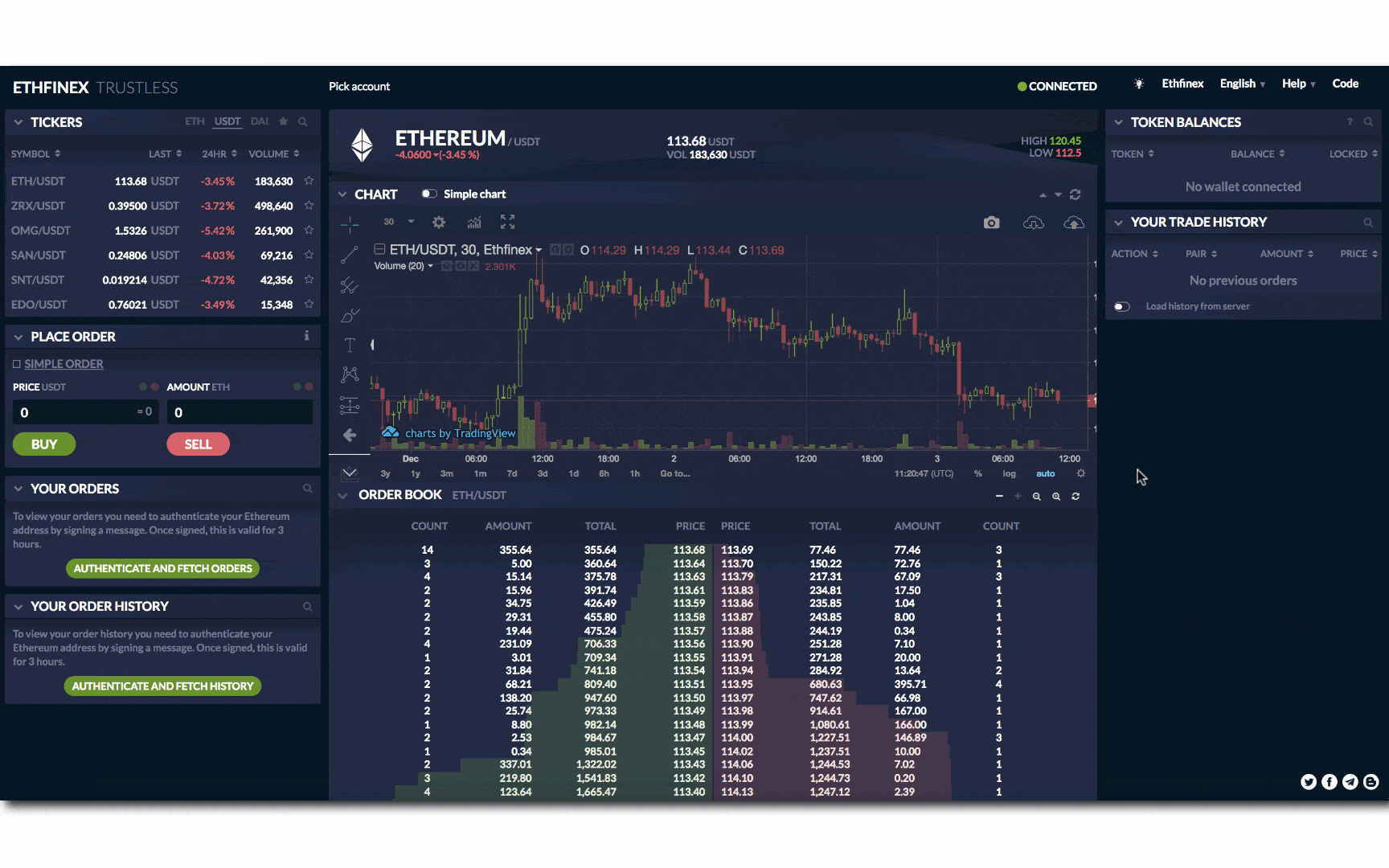 New: Advanced trading chart now available on Trustless
Advanced, interactive charting has been added to Ethfinex Trustless for traders seeking more control over their trading. The new chart is displayed by default, but you can always switch back to the simple chart using the chart toggle button.
New: Orders highlighted in the order book
All your orders are now visible in the order book allowing you to cancel particular orders right from the order book.
New: Reset button on order book
Reset buttons have been added next to the zoom in/out buttons at the bottom of the chart, allowing you to seamlessly reset the order book view to a default setting.
Minor Fix: Instantaneous balance update
Displayed token balances now update instantaneously after settled trades for an increasingly quick trading experience.  
Minor Fix: Improved Metamask integration
Metamask balances now update during the 'user onboarding' if you switch to a different Metamask account.
In case you missed it – DAI, Augur, MakerDAO, Basic Attention Token, SpankChain and Autonio AI are now live on Ethfinex Trustless, with many more to come. Got thoughts on which tokens you want to see added next? Let us know on Twitter!
If you have yet to try Trustless, check out the freshly-updated interface here: trustless.ethfinex.com.
---
Check out the Ethfinex Trustless Developer Guide for a walkthrough on how to locally interact with the Ethfinex order books.
Sign up for our weekly Ethereum-focused newsletter below!