Welcome to the first DeversiFi community update following the launch of the scalable self-custodial DeversiFi 2.0 exchange in partnership with StarkWare just four short weeks ago.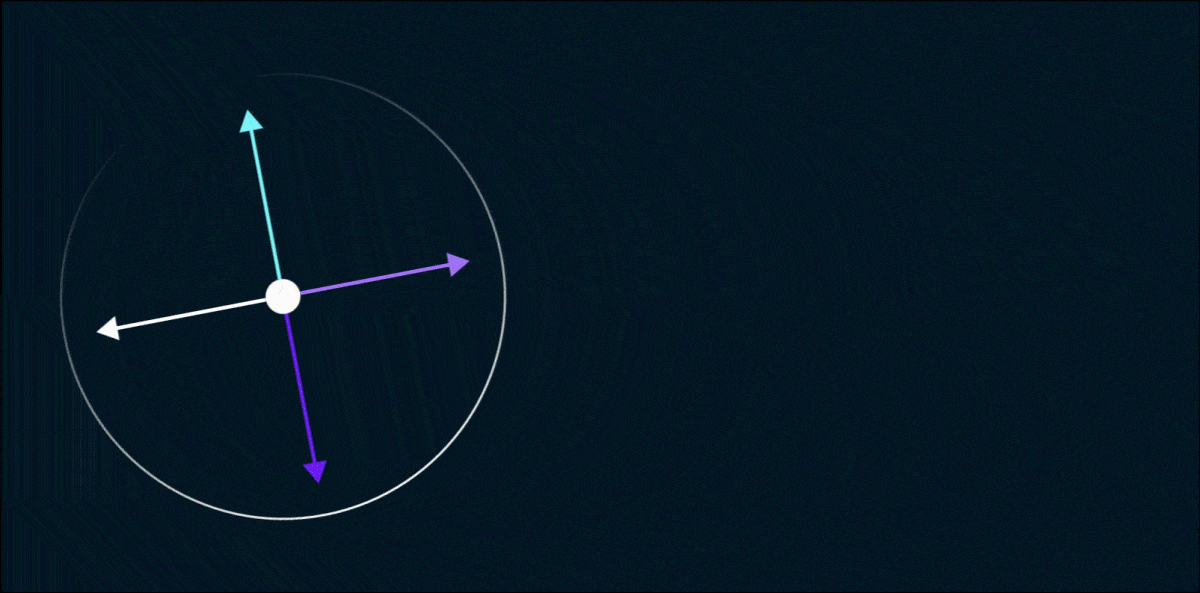 DeversiFi 2.0 Launch Recap

In less than eight months, Ethfinex closed down and DeversiFi emerged, the world's largest DAO (controlling 17,000 ETH) was launched, and only four short weeks ago, the new high-speed DeversiFi exchange went live on mainnet. A game-changing new platform released in conjunction with some of the most well known names in the Ethereum ecosystem. Since then, we have welcomed thousands of new visitors to DeversiFi, hundreds of new traders and deposits, as well as reaching $2.6 Million in Total Value Locked (TVL).
For a look back at some of the key parts of the launch:
The past several months have been a complete whirlwind of activity, and we want to take this opportunity to thank the entire Nectar (NEC), DeversiFi and Ethereum community for all the support you have given over the past three years. We could not have got to where we are today without you. The real hard work starts now and we are committed to building the best high speed self-custodial exchange for professional traders.
Following the launch, we have been listening to community feedback and have made a series of changes to the front-end of the platform, improving the UX and overall trading experience. You might not have noticed all the little improvements since the launch, so in no particular order here are some of the main changes:
Higher gas price used for registration, resulting in 20% less failed registration attempts
A series of improvements to the Ledger Nano S flow
Option to connect with Ledger via MetaMask
Smoother market-order functionality
Better error messages for order cancellation when the order has already been matched
Better order form validation
Ability to dismiss Legacy balances & trading key backup windows
Withdrawal timer countdown (being improved all the time)
Walkthrough videos and a brand new support portal
Deposit widget UI fixes (Firefox)
More intuitive order history and greater price precision
More responsive widgets
Faster orderbook and ticker updates
Direct market/pair URLs
API portal updates
Better large order handling
All of the above changes are just the beginning of what we have planned for the next several months. More on that below
Key Performance Indicators
DeversiFi now has a Dune Analytics page, detailing the following statistics:
Total number of unique wallet registrations
USD Total Locked Value (TLV)
Total number of deposits
Daily volume*
Average time between settlement batches
We will be adding more statistics to the Dune analytics page over the coming months, if you would like to see any particular metrics then please reach out to a member of the team.
*Additionally, despite all the advantages of our Validum Layer 2 scaling technology (incredible speeds and complete privacy) it does make it tricker for certain data tracking sites such as Etherscan or collective dune analytics board that track all DEXs to get transparent data. As such, together with StarkWare, we are currently working with Etherscan and related sites and analytics board to devise a solution, ensuring DeversiFi is reflected everywhere it deserves to be.
The Next Three Months
We have reached out to over 40 funds and large traders since the DeversiFi launch, as well as carefully listening to community feedback generated by the first 300 traders to try the new platform. All feedback was carefully analysed and several key themes have emerged which have resulted in pain points that prevent traders with certain strategies (quant, arbitrage, directional, alt-coins etc) from deploying their strategies most effectively on DeversiFi. After careful consideration and scoping, we are already building several key features that will solve the largest friction points and improve traders' overall trading experience.
Without giving too much away at this stage, the main three areas that we are concentrating on in the short term are UX Improvements & Wallet connectivity, DeFi Integrations and Better Withdrawals.

We are deliberately not going into more detail at this stage so as not to spoil the surprise – watch this space! 👀
There are lots of other aspects of the platform that we are developing simultaneously that have different dependencies, therefore expect to see a few more surprises over the next several months as well as features relating to the three areas mentioned above.
StarkWare Settlement System Developments
As the first self-custodial exchange to launch with the StarkWare high speed zero-knowledge cryptography settlement system, DeversiFi can handle over 9k transactions/trades per second, whilst never taking custody of user's funds. DeversiFi currently uses a Data Availability Committee (DAC) to act as a failsafe so that in the unlikely event that both DeversiFi and StarkWare were to go offline, traders can still retrieve their funds. This was a specific design choice which has the benefit of faster & private trading – something that professional traders care deeply about, whilst simultaneously removing centralised risk. Following the DeversiFi launch, the back-end design has come to be known as Validium – a name proposed by Eli from StarkWare and agreed with members of the Ethereum community such as Vitalik.
Longer term, traders will be able to choose to have their data either stored off-chain (the current DeversiFi system), or on-chain. This new solution is called Volition and enables traders to benefit from both privacy and high TPS, whilst not relying on the DAC. Traders will be able to choose between Validium and zkRollup.For more information about this revolutionary new technology, see the StarkWare Volition announcement
As well as Volition (a choice between off-chain, or on-chain data via the security of a ZkRollup), StarkWare will also remove the need for the DAC to keep trade data private, meaning the Quorum of DAC members can be increased from the current seven.
Nectar (NEC) and the Nectar DAO
Nectar is an independent token with synergises with the DeversiFi ecosystem, bringing holders advantages ranging from trading fee discounts (coming soon) as well as membership rights in one of the largest DAOs in existence (necDAO) which has over 17,000 ETH pledged.
Along with DeversiFi, NEC too underwent a transformation, moving from an inflationary to a deflationary token model and while it started out as the industry's first liquidity mining token (now a popular trend) has since optimised its utility for a fully self-custodial exchange ecosystem.
Now DeversiFi has launched and is fully underway in attracting professional traders of all description, interest in NEC has shot up as well as its potential to adapt and grow into new utilities that serve to drive its value.
As well as the recent DeversiFi marketing proposal, Nectar DAO has seen a number of submissions, some successful, some not so, ranging from business integrations to cross DAO collaborations with dxDAO, and new NEC function suggestions. Additionally, in conjunction with existing necBURN functionality (which uses 50% of DeversiFi fees to buy back and burn NEC on a weekly basis), a new proposal will soon be submitted that uses necDAO's sizable funds to seed liquidity in Defi, using half the profits to speed up the NEC burning process, thus increasing Nectar value at a faster rate.
Team & Coronavirus
DeversiFi was already a global distributed team and therefore the Coronavirus situation has had relatively little impact on us. We do not have an office and our team of 14 people is spread through six different countries.
In terms of new joiners, last month we welcomed Konrad Strachan to the team as Lead Developer. Konrad is a technologist and has had a passion for software ever since he began coding on his first PC at 7 years old. Previously he worked in market data for Thomson Reuters (now Refinitiv) a global provider of financial markets data as well as CryptoCompare a market data aggregator focusing on Cryptocurrency markets. Aside from finance, he has also been involved in working on remote control, anti-malware and security software for TeamViewer, a leading supplier of remote access solutions. When not writing code he is usually experimenting with new and emerging technologies and enjoys flying light aircraft in his spare time. Welcome to the team Konrad!
We are constantly improving our internal workflows and have scaled up both customer support and systems monitoring following the DeversiFi 2.0 launch. Our new support portal has answers to most of the common questions (withdrawals and connecting via Ledger being the main themes) as well as answers to questions that you might not have even thought of yet! For example have you ever wondered why some market buy orders are only filled to 90%? Well this article explains all – clue, it's due to our novel trustless back-end technology and order signing process.
Previous Update Q1-2020 here
---
About DeversiFi
DeversiFi gives traders the edge in fast moving decentralised finance (DeFi) markets by allowing them to trade at lightning speed and with deep aggregated liquidity, directly from their privately owned cryptocurrency wallet.
Traders can take advantage of more trading opportunities while always preserving control of their assets for when they need to move fast. DeversiFi's order-books are off-chain, but settlement occurs on the Ethereum blockchain. This means that traders benefit from fast moving order books and instant execution, without having to trust the exchange and whilst always maintaining control of their assets at all times.
For the first time, traders can enjoy all the benefits that they would expect from a legacy large centralised exchange, but with no exchange or counter-party risk.