Over a 20 minute period in the early hours of Wednesday 10th June UTC five DeversiFi traders encountered an issue where submitted orders were not executed immediately and therefore their balances did not immediately clear. From the entire DeversiFi team, please accept our apologies.
We aim to provide a professional, reliable and high-quality trading experience and want to take this opportunity to detail exactly what happened and the steps that we are taking to mitigate against this happening again.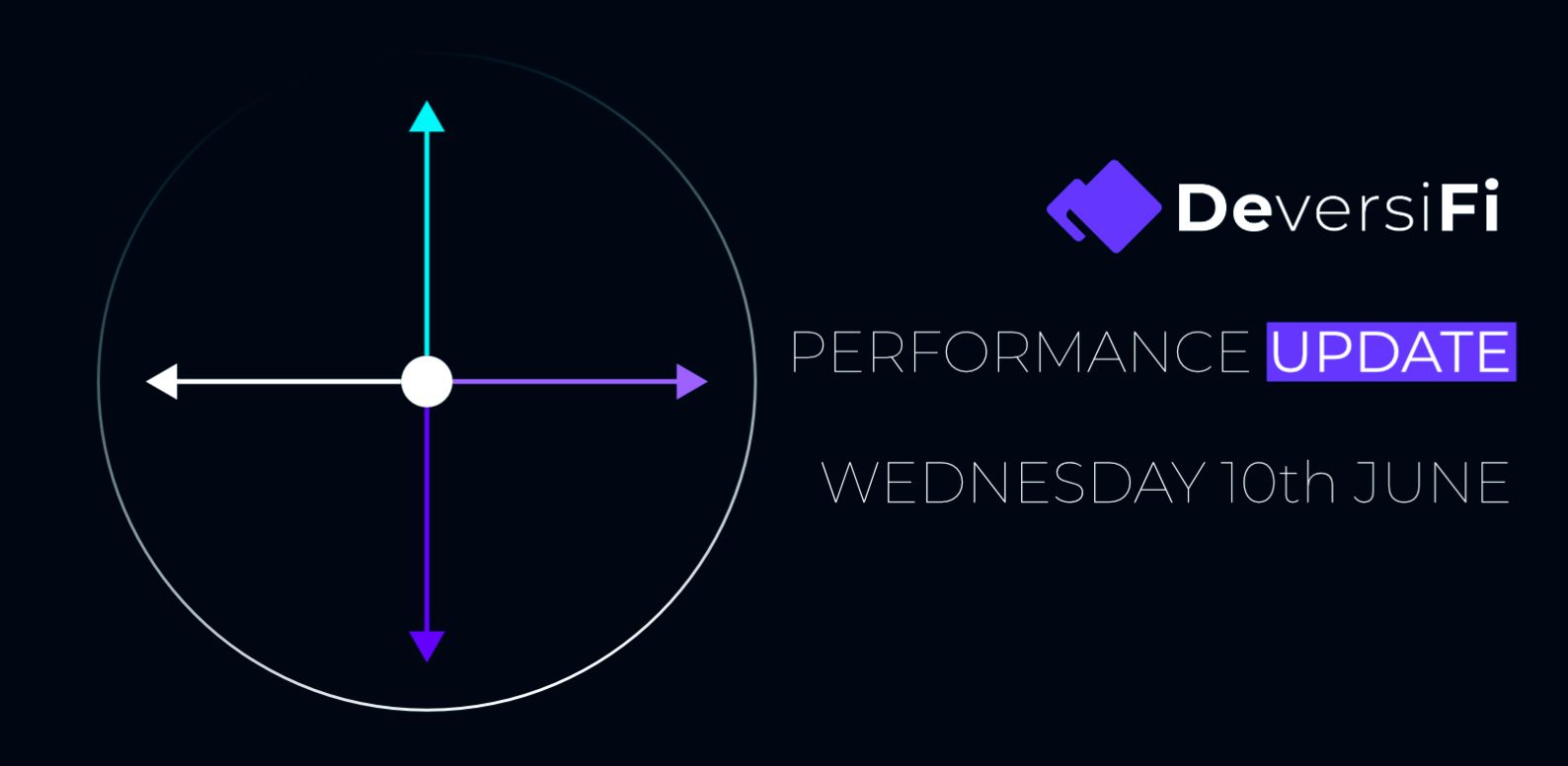 Additionally, a few other small UI issues that have been highlighted are existing known bugs and the DeversiFi development team have already pushed fixes to the staging/development environment, ready for deployment to production shortly.
We very much appreciate the patience and support of our community of traders. Despite a huge amount of testing prior to launch which focussed on  the backend system, these intricate UI/front-end bugs are something that we aim to catch and fix quickly as they get reported by the community. The more feedback you provide in these early few weeks, the better the platform will become and in that light, we truly value your feedback and input as together we fine-tune the first high-speed self-custodial exchange.
DeversiFi is a self-custodial platform. Read more about how customer funds are safeguarded by heavily audited smart contracts and the Data Availability Committee 'escape hatch' on the DeversiFi support portal.
Large Order Size Bug
The cause of the overnight issue was a trader trying to place an order that was greater than the maximum order size allowed for a particular pair. Maximum order sizes are fixed for each pair in proportion to the token market size and are to help protect traders against 'fat finger' or 'mis click' trades.
The maximum order size bug was not something that we had run into frequently during testing as we were testing using ETH/USDt and wBTC/USDT markets, which have very large maximum order sizes. The error unfortunately resulted in the trader's balances not showing as cleared in the U.I This is because the system was continually trying to place the large order, but was continually rejected.
This bug unfortunately caused knock-on problems with some other order processing. The good news is that this is an easy error to handle, our developers are working on the solution and it will be implemented shortly.
All of the issues relating to this error have been cleared save for two impacted traders. We are being extra cautious with the fix and for proper diligence, want to make sure it is properly implemented and fully tested. If you are one of the two remaining impacted traders, please reach out to @RossMidd on Telegram or at submit a support ticket at support.rhino.fi
Withdrawal Countdown Timer
DeversiFi uses batch settlements to process withdrawals. This allows DeversiFi to abstract trading activity away from the underlying blockchain and means the exchange can process up to 9000+ TPS, with instantaneous clearing, low fees and privacy. Much more detail on withdrawals and the batch settlement process can be found  on the DeversiFi support article here.
In short, the withdrawal timer has a known bug where it does not accurately display the remaining time until the next batch is submitted to the Ethereum blockchain. This issue has already been addressed by the DeversiFi developers and an improved version is now in our internal testing environment. It is scheduled  for deployment by Monday at the latest.
One big improvement of the new withdrawal timer is that itwill always be displayed, not only when you initiate a withdrawal. This allows you to make a withdrawal decision at the last possible moment, giving you even more control.
Ledger Connectivity Issues
This is a small intermittent bug and a fix has already been deployed to our staging/testing environment. The fix improve the entire connecting and registration flow from start to finish.
Regarding alternative wallets, the MetaMask connectivity flow is working very well, as expected and is optimised towards high-speed trading on DeversiFi.
Trading Key Backup 'Hanging' (MetaMask)
This is an issue that has only cropped up once during extensive testing. The resolution to the issue is to clear the download folder on your computer and retry the backup creation.
Another possible issue is that the backup file is being blocked by popup blockers and/or antivirus, but as none of the DeversiFi team members were able to replicate over the past few months we need more data to diagnose. If you have this issue then please reach out to us so we can generate more data.
A Final Word
From the entire DeversiFi team, please accept our thanks for your continued support. We are humbled by the positive response to the new high-speed DeversiFi platform launch and strive to make it better with every passing day. In addition to the above fixes, we will  also be conducting a full internal review throughout today to improve our alerting procedures.
Your feedback is extremely valuable in our iteration process and means we build the exchange you want to trade on. So this it's always worth sharing your thoughts with us. Please give any DeversiFi platform feedback directly to @RossMidd on Telegram so that we can continue pushing the frontiers of high speed self-custodial professional trading.