Ethfinex traders now have access to Santiment's on-chain, social and development data directly from within the Ethfinex platform, providing invaluable project insights and enriching their trading strategies through a wide range of fundamental feeds and indicators.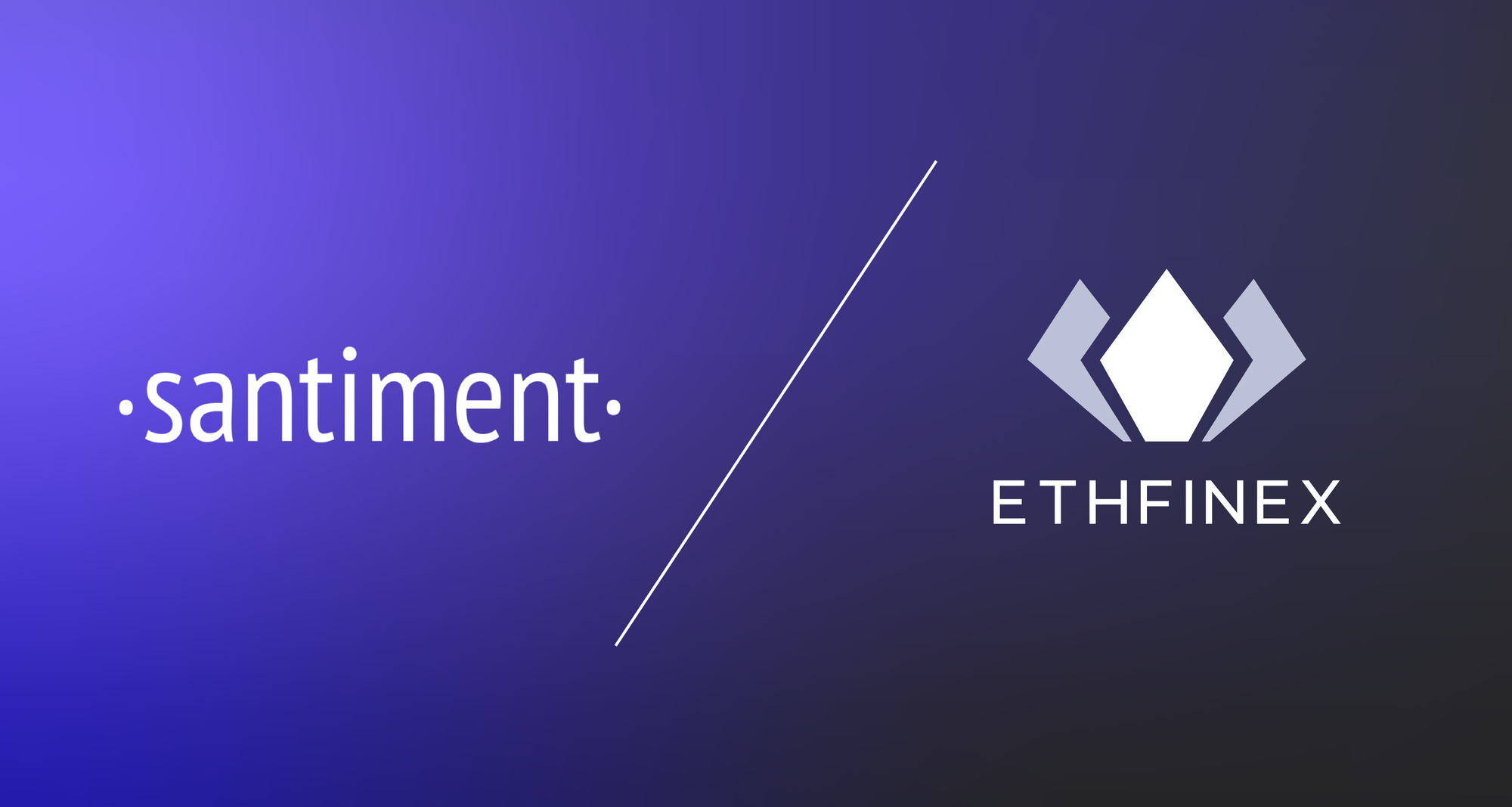 With the SAN token at its core, the Santiment team is building a market data infrastructure for cryptocurrency and digital assets. Santiment offers reliable and clean data feeds, exclusive content streams and meaningful signals for 1000+ supported cryptocurrency projects.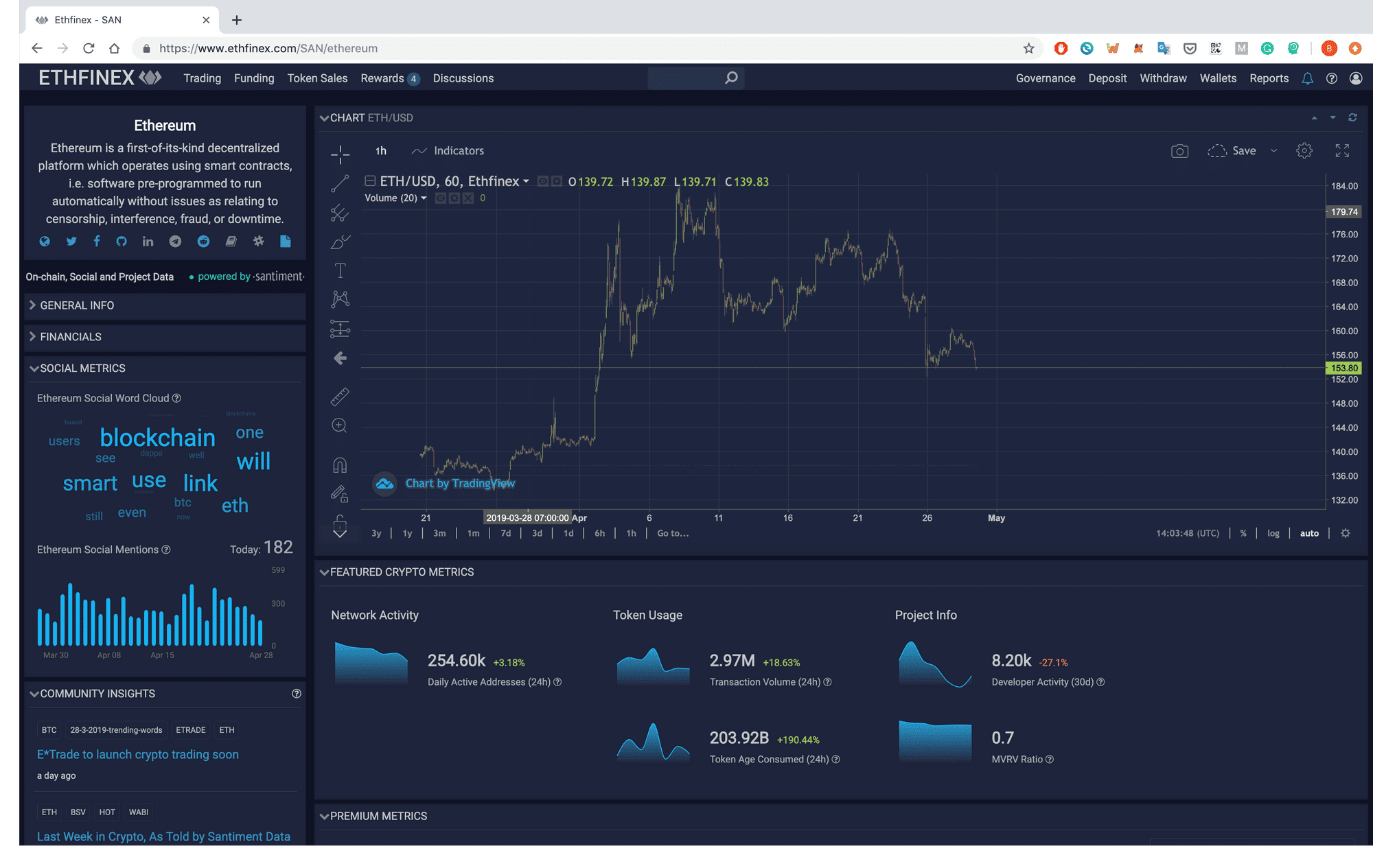 Ethfinex users will now be able to easily access an array of free insights and metrics, directly from within the UI and API. Premium metrics can also be bought, using SAN tokens, directly from within the exchange interface.
Free Metrics
General Project Info – Market cap, circulating & total supply, ROI since ICO etc
Financial – treasury balances & wallet addresses
Social – Social volume over time & word cloud
Community insights – Articles, analysis and research curated by the Santiment team and trusted community members
Daily snapshot of Active Addresses on the Network
Monthly snapshot of the project's Development Activity

Premium Metrics
Santiment have built a range of proprietary historical & real-time indicators over the past two years. An initial set of these indicators have now been made available for Ethfinex & Bitfinex users for a small SAN token subscription:
"MVRV (Market Value – Realised Value) – The relation of a coin's total market cap and its 'realised cap'. Also includes industry-first MVRV ratio for ETH and ERC-20 tokens, custom built by Santiment', available for ERC20 tokens.
Network activity – daily active addresses and network growth
On-chain transaction volume & Token Age Consumed
Token circulation and token velocity
Exchange Flow Balance – the combined value of tokens flowing in & out of exchange wallets
Daily active deposits – the combined number of unique deposit addresses that are participating in exchange deposits
Relative social dominance – the percentage share of mentions on crypto social media as part of a wider pool of 50+ of the most talked about projects
Developer activity on github
Daily snapshots of some of the above metrics are available to Ethfinex & Bitfinex users for free.
To get started with the Santiment analysis tools, visit Ethfinex and navigate to a token of your choice. Within the price ticker, press the Santiment logo to view analysis metrics for the token.
---
Trading is now live on Ethfinex — get started here.
Sign up to our weekly newsletter and stop by our Telegram to learn more about the vision for Ethfinex.
Visit our Twitter to stay up to date with announcements, token additions and more.