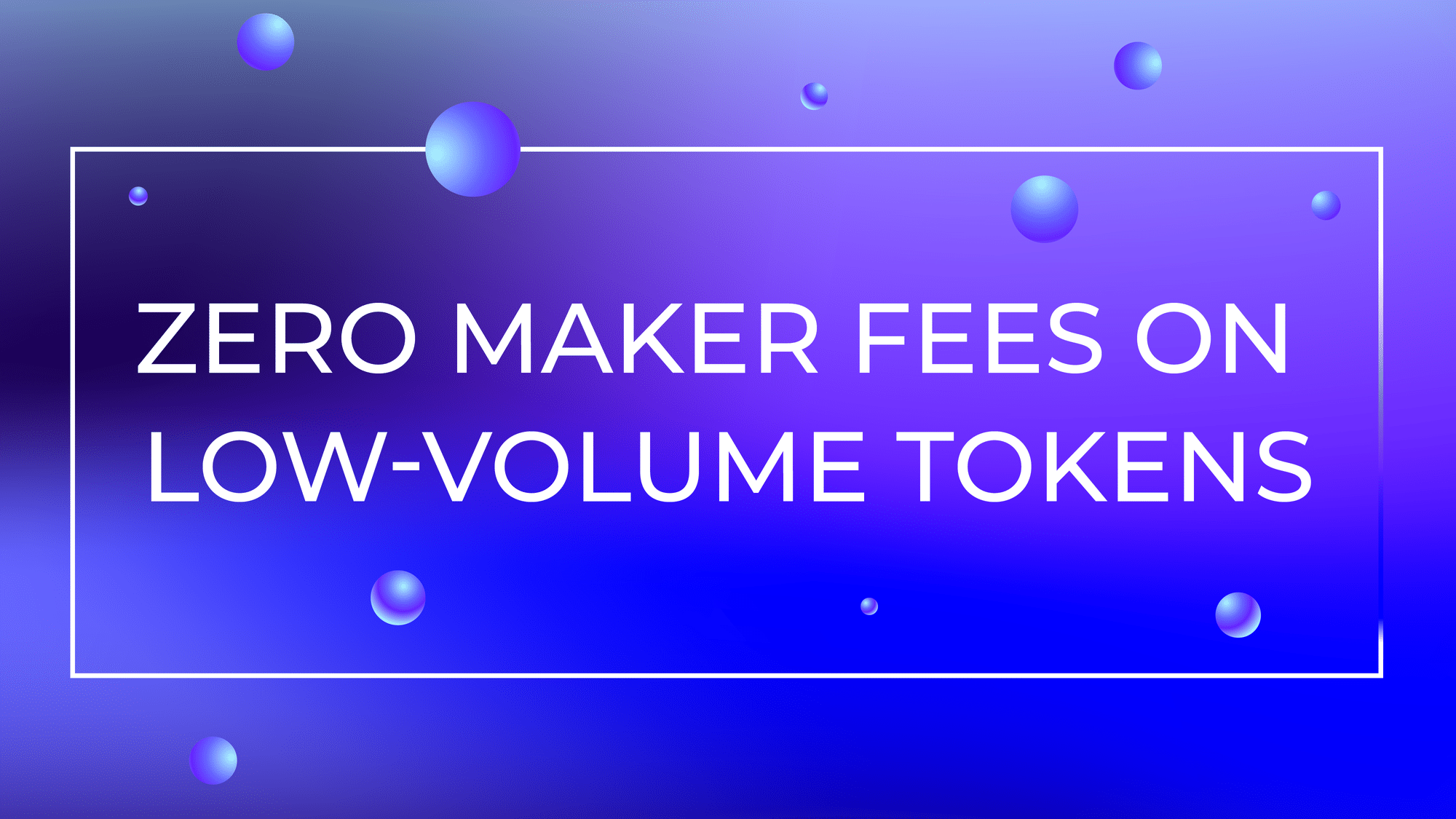 From the outset, Ethfinex has been committed to building a community-driven hub for token trading, learning and discussion. This ethos has lead us to create a number of innovative features such as the Ethfinex community listing vote that gives our loyal traders the final say on which tokens get listed.
In line with this, we place high importance on fostering the development of these tokens post-listing, finding ways to develop sustainable growth on Ethfinex, leading to higher volume and better trading opportunities for our users.
This is why, as of today, we are thrilled to introduce an industry first, zero maker-fee initiative for low-volume tokens on the Ethfinex exchange. Whilst free of maker-fees, trading these tokens will not affect Ethfinex users' ability to earn NEC for their trading activity.
What Tokens Qualify for Zero-Fee?

All tokens with a 30 day trading volume below $1.5 million will qualify for zero maker-fees. This is updated, along with fees breakdown, at midnight (UTC) every day.
For a full overview of all tokens that currently qualify for zero maker-fees, please visit our fees schedule page here.
---
Subscribe to our newsletter here.
Start trading on Ethfinex or Ethfinex Trustless.  
Stay up to date with Ethfinex on Twitter, Telegram, Linkedin, Facebook and Youtube.