17 June 2020 –  DeversiFi adds the OMG Network token.
DeversiFi traders can now trade OMG tokens on the new high-speed, self-custodial DeversiFi exchange built w/StarkWare layer-two scaling technology. Traders can now trade OMG/USDt and OMG/ETH directly from the security of their private wallets whilst accessing the best prices, fast speeds and deeply liquid order books.
About OMG Network
The OMG network is a layer-two scaling solution for the Ethereum blockchain known as More Viable Plasma. The OMG Network abstracts token transfers away from the Ethereum blockchain and processes them in an off-chain network, secured by a network of validators, all of which stake OMG tokens to secure the network.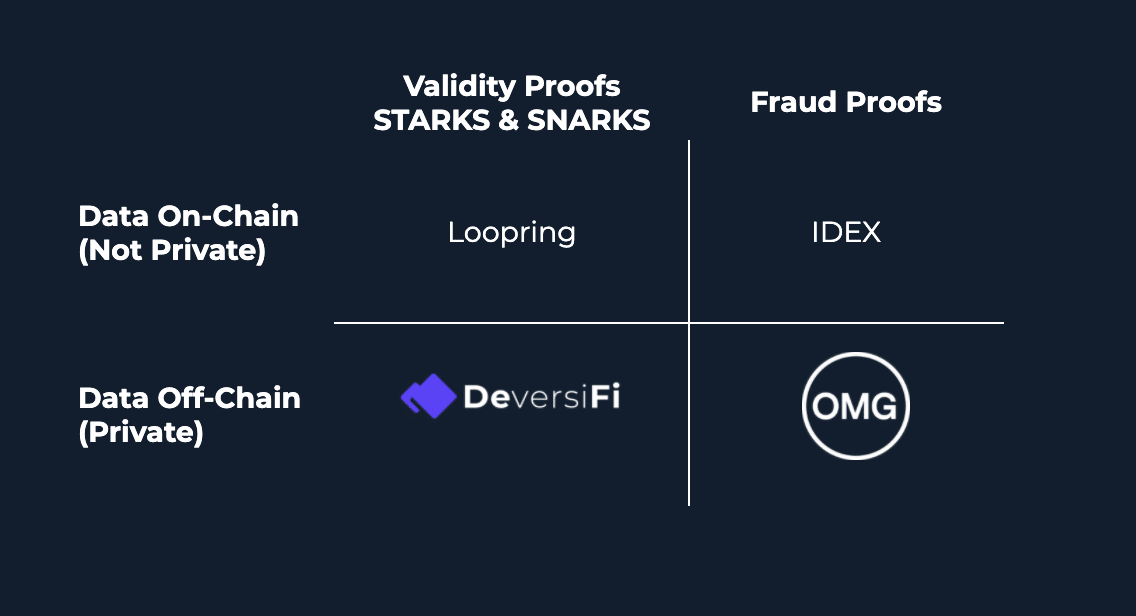 DeversiFi and OMG Network are two of the first companies to launch production ready scaling solutions which solve the problem of high gas costs and slow transaction speeds on the Ethereum blockchain. Whereas the OMG network is focused on payments and transfers, the DeversiFi layer-two solution (StarkWare's Validium) is optimised for exchange trading via frequent zero-knowledge settlement batches. DeversiFi and OMG Network are committed to providing traders with a cheap, fast and secure way to transfer & trade their Ethereum tokens.
"We have been following OMG Network since they set out on their journey three years ago to scale the Ethereum network. Like DeversiFi, they solve a real pain point for token traders who are currently suffering from high gas fees and network congestion. We are happy to be the first layer-two exchange to be able to support the high-speed self-custodial trading of the OMG tokens by offering OMG traders incredible liquidity, directly from their private wallet" – Ross Middleton, CoFounder of DeversiFi
---
About DeversiFi
DeversiFi gives traders the edge in fast moving decentralised finance (DeFi) markets by allowing them to trade at lightning speed and with deep aggregated liquidity, directly from their privately owned cryptocurrency wallet.
Traders can take advantage of more trading opportunities while always preserving control of their assets for when they need to move fast. DeversiFi's order-books are off-chain, but settlement occurs on the Ethereum blockchain. This means that traders benefit from fast moving order books and instant execution, without having to trust the exchange and whilst always maintaining control of their assets at all times.
For the first time, traders can enjoy all the benefits that they would expect from a legacy large centralised exchange, but with no exchange or counter-party risk.