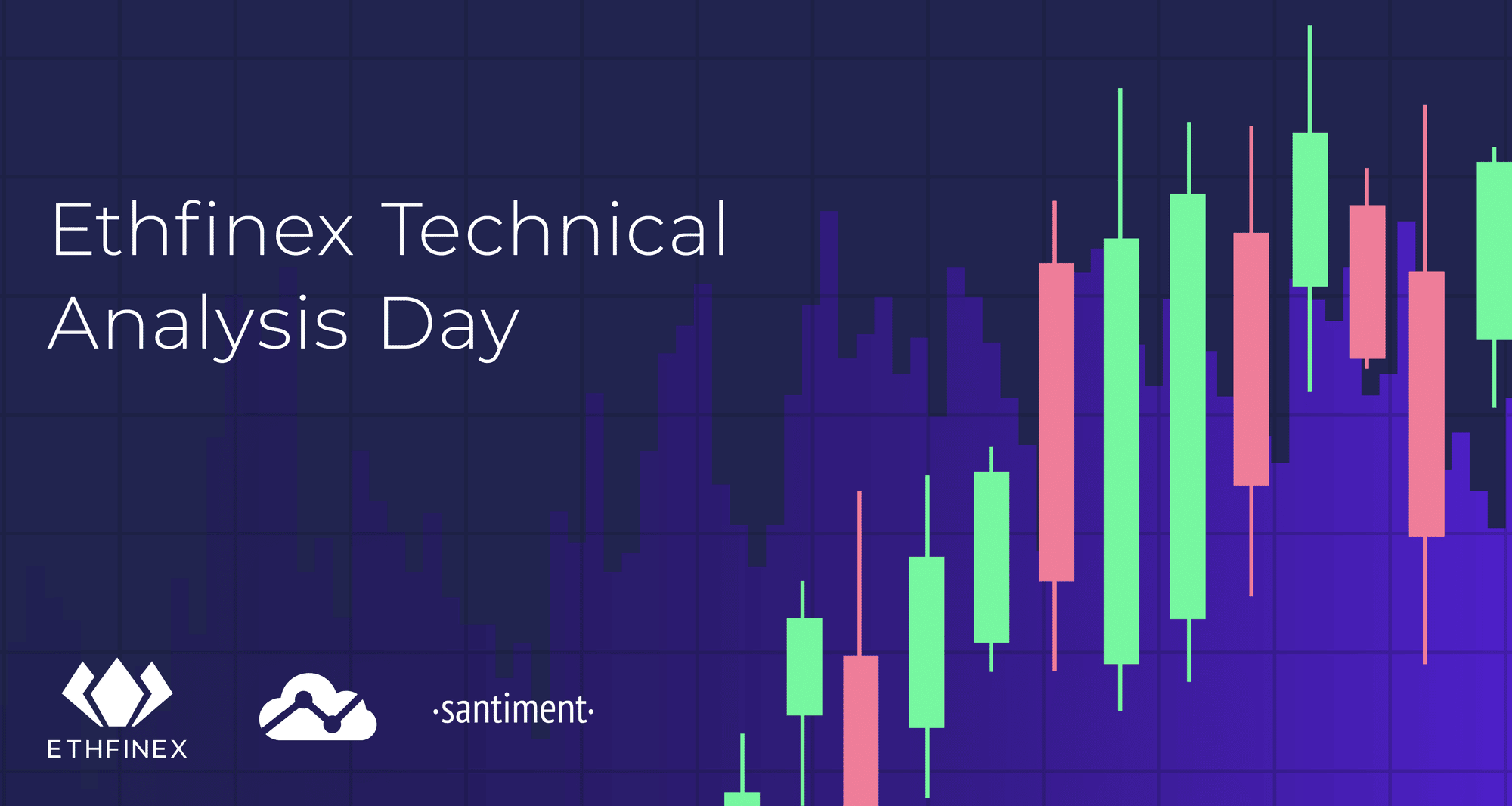 In conjunction with the Society of Technical Analysts (STA), Santiment and TradingView, Ethfinex is pleased to announce an exclusive one-day learning event centered around technical analysis.
This industry-first event will include six hours of tailored intermediate technical analysis lectures as well as first-hand tuition from the world-leading Society of Technical Analysts (STA).
Held at One Moorgate Place, a beautiful grade-two listed building in the heart of London on Saturday 13th April, reserve your spot now to avoid disappointment.
This event has been expertly designed for both beginner and intermediate traders, from those completely new to crypto trading, as well as those looking to hone their skills.
In addition to an incredible array of perks and discounts, all delegates will enjoy the following:
Three month free TradingView Standard, Pro or Pro+ account (worth $90) as well as being able to discover more about the world's leading financial visualisation platform and social network for traders.
Six months honorary membership to the Society of Technical Analysts (worth $200+)
Delegates will also be able to discover the array of advanced crypto analytics tools, indicators and clean data feeds that Santiment is building and planning to make available via the Ethfinex & Bitfinex platforms.
This exclusive, focused and tailored event is limited to only 100 traders so act quickly to secure your space.
Full details & tickets are available on the Ethfinex Technical Analysis Day website.
Ross Middleton, Commercial Director of Ethinex:
We look forward to welcoming new and established crypto traders to London for this amazing event. Having completed the STA Diploma in my previous life as a professional energy trader, many of my peers and I owe the STA a debt of gratitude for our TA knowledge. I cannot stress enough how useful it is to attend a structured course like this. It doesn't matter if you are a complete beginner who is wondering where to start, or an advanced chartist who just needs to make sure that they aren't reinforcing any bad habits – there will be something for everyone. I personally am eager to explore how TA, Santiment's fundamentals and TradingView's platform can be combined to offer traders an incredibly powerful set of trading tools.
Maksim Balashevich, CEO and Founder of Santiment:
Experienced traders understand that using a combination of technical analysis and fundamental tools (fusion analysis) is key to honing effective trading strategies. We are excited to be able to show traders how this can be harnessed and how our powerful suite of tools can be used to offer a different perspective on the markets.
Rauan Khassan, Vice President of International Growth at TradingView:
We are pleased to be working with Ethfinex on this shared education event. As one of the most advanced financial visualisation platforms in the world, we provide the tools that crypto traders need to discover, chart, backtest, analyse and refine their trading strategies. We look forward to showcasing all that TradingView has to offer and helping Ethfinex traders on their journey.
---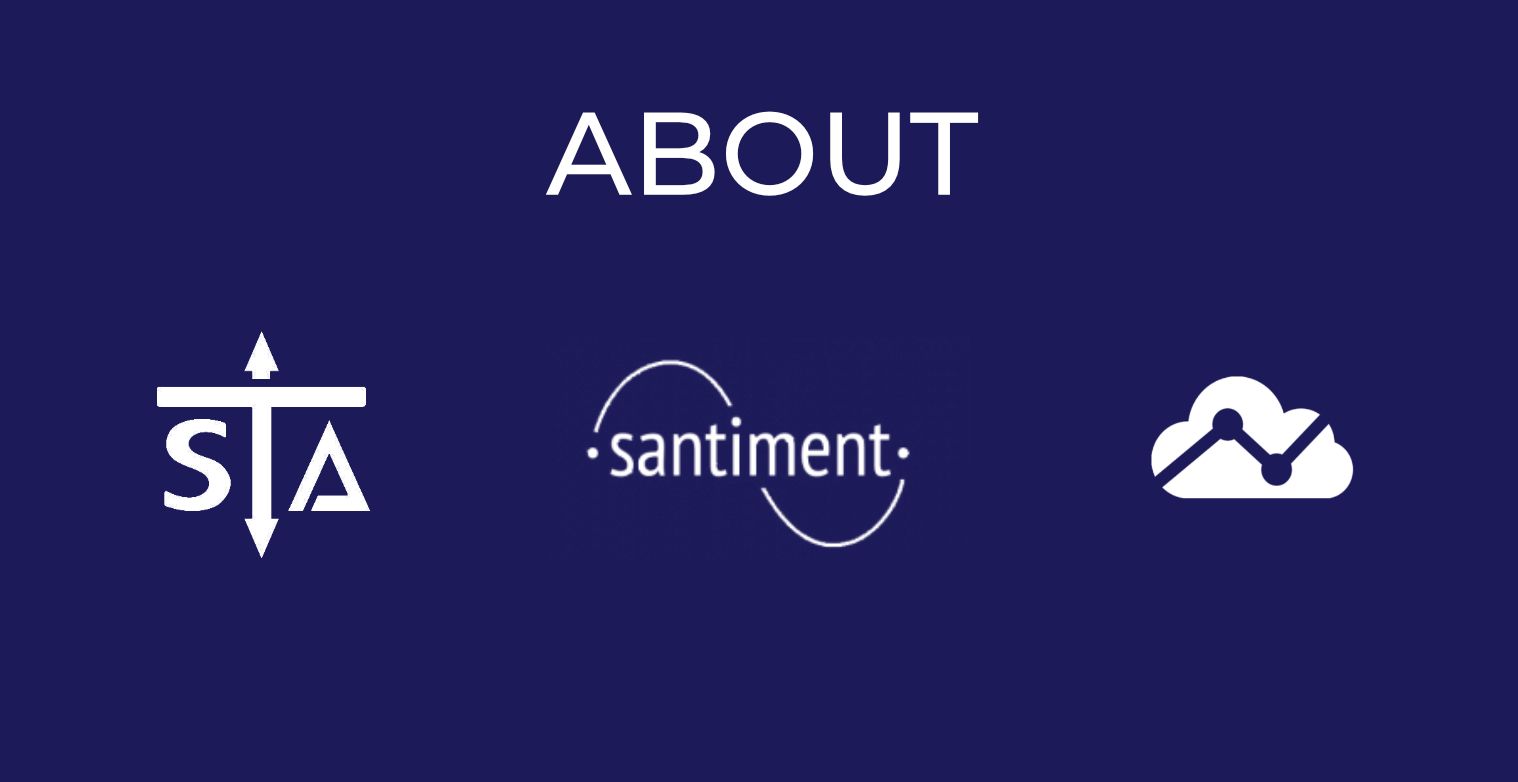 About the Society of Technical Analysts
Founded in 1968, the Society of Technical Analysts (STA)  is the oldest technical analysis society in the world, with 1500+ current active members and many thousands of alumni.
A non-profit organisation, with a focus on the London trading community, STA teaches at universities such as Kings College and Queen Mary. They train a large number of London's banks, trading houses and fund managers as well as count companies such as Goldman Sachs, J.P Morgan, Deutsche Bank, Barclays Capital, Merrill Lynch, Nomura, Morgan Stanley and many more amongst their alumni.
About Santiment
Santiment is a platform for accessing transparent data about cryptocurrencies, sharing insights and learnings about crypto market behaviour. The project combines data crunching with human insights to provide a range of advanced analytics and data feeds, including on-chain, social & sentiment data, project development activity, market signals and research pieces. At the heart of their platform is the SAN token, which gives traders access to Santiment tools and rewards accurately crowdsourced information. Try some of the advanced Santiment tools using their web app here.
About TradingView
TradingView is an advanced financial visualisation platform with over 3 million monthly active crypto and non-crypto traders. Whether you are looking at basic price charts or plotting complex spread symbols with overlaid strategy backtesting, we have the tools and data you need.
TradingView is the most active social network for traders and investors. Talk to millions of traders from all the world, discuss trading ideas and place live orders. Enjoy an unparalleled experience even from iPads or other devices, previously possible only with high end trading stations.