Ahead of the Ultra Public Sale on Tokinex commencing at 11:00 UTC on the 16th July, we are proud to confirm the Block Round has completely sold out.
With belief in the long term vision of Ultra, reflecting demand saw select, participants contribute 3m USD to the Block Round with minimum individual contributions of 20,000 USD.
Block Round participants on Tokinex bring strategic value, with substantial networks and a collective wealth of expertise that can help Ultra achieve success. With Block Round participants held to monthly linear vesting for three months, initial circulating supply is reduced to 60,000,000 UOS (3m USD at token sale price) for the first month (2m USD from the Public Sale and 1m from the Block Round).
The Public Sale of Ultra on Tokinex commences tomorrow, 16.07.19, at 11:00 UTC. Expecting high demand, we have reduced the individual maximum contribution to 2,500 USD, to allow as many people to partake in the Public Sale as possible.
To allow Chinese citizens to participate in the Ultra token sale, Tokinex has partnered with RenRenBit. 1m USD has been allocated to RenRenBit as part of the Ultra Public Sale. RenRenBit uses Bitfinex's order books so the volume and liquidity are shared.
---
The table below summarises the differences between the Block Round and the Public Sale: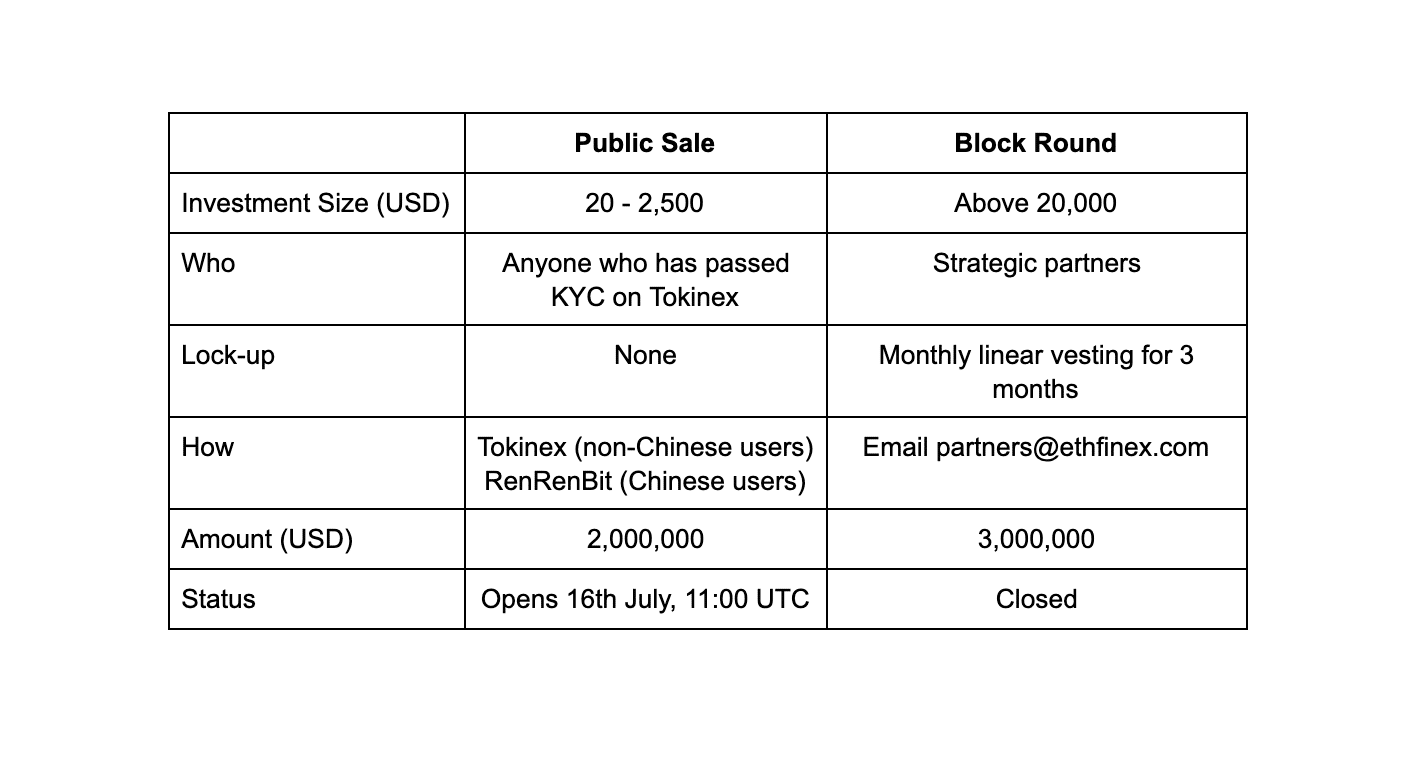 ---
Individuals seeking to participate must register for a Bitfinex or Ethfinex account if they have not already done so, and complete verification for Tokinex through Blockpass or Synaps here, well in advance of the public sale opening time.
For any questions, please get in touch on Telegram, or at [email protected].