Bitcoin is still today the most highly traded cryptocurrency, and the original Satoshi whitepaper has inspired and propelled a movement which has spawned hundreds of subsequent currencies and tokens. The importance of Bitcoin cannot be understated and a cryptocurrency exchange without it is like the internet without Google!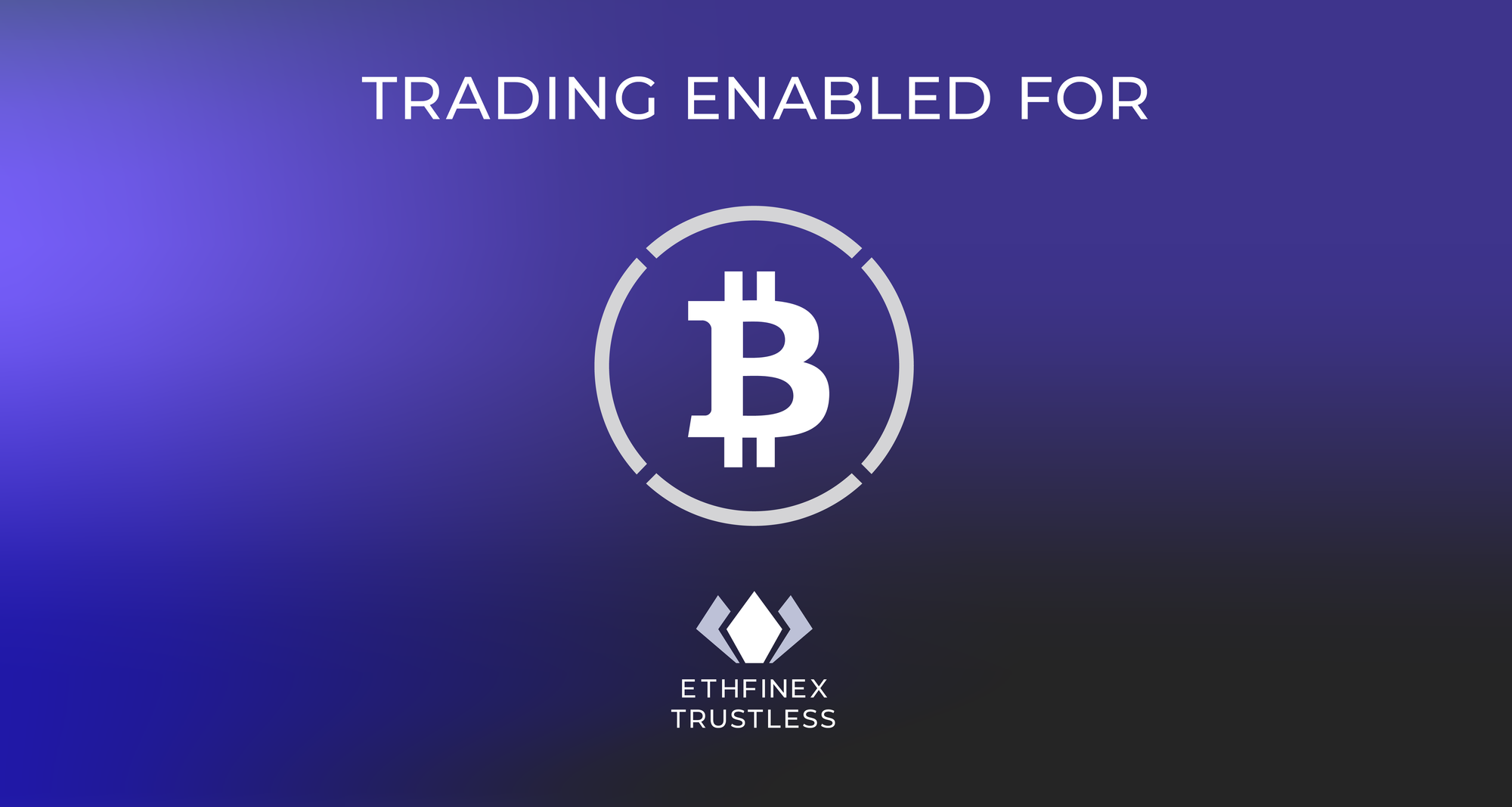 As things stand, the majority of popular decentralised exchanges are Ethereum-based due to the highly active Ethereum developer community which has spear-headed the advent of decentralised finance and exchange. However, this has traditionally posed challenges when seeking to make possible trustless Bitcoin trading.
We announced our support as a participating merchant for the revolutionary Wrapped Bitcoin (WBTC) initiative back in January 2019.
And now, in a move to further enhance the Ethfinex Trustless experience, we have introduced WBTC trading directly against USDT and ETH. This listing allows us to bridge Bitcoin liquidity without the extra complexity of integrating directly with Bitcoin Blockchain, meaning traders of Trustless can have exposure to BTC price action, directly within the trustless.ethfinex.com portal.
More on WBTC
Developed by the teams behind Kyber Network, Bitgo and Republic Protocol, WBTC (Wrapped Bitcoin) is a Bitcoin backed ERC20 token on Ethereum, with the goal of bringing BTC liquidity to Ethereum-based DEXs and Dapps. The WBTC framework is controlled and governed by the WBTC DAO comprising of participating merchants, custodians and other relevant organisations. Learn more about WBTC.
---
We're working hard to continue the development of Ethfinex as the home of token trading, offering the most innovative solutions to keep our users in full control of their trading experience.  
We'd love you to join us on our journey to decentralisation: