To help you make the most of DeFi (and our DVF distribution event) we'll also be launching our brand new app this week, incorporating all of your feedback to give you the best trading experience possible.
DeversiFi 2.0 is driven by 2 principles – simplicity and cohesion. We've worked hard to bring you all the great experiences from Layer 1 combined with the best elements of Layer 2. The new app will create a unique and intuitive experience of managing your finances. On DeversiFi you can swap, lend and send tokens instantly at no gas cost and keep your visibility over your balances and positions on Ethereum L1 (and soon others) and seamlessly transfer funds between them..
So what are these changes?
View your portfolio and take action in only a few clicks
The Portfolio view is the heart of your DeFi control centre. It provides all they key information you need and lets you action it in seconds…
The new Portfolio view gives you visibility over account's balances both on and off DeversiFi, to help you make an informed decision about your investments.
You can initiate swaps, lend your funds or send to others straight from the portfolio view.
You can see a top line view of key stats about your account like your total interest accrued, rewards accrued, gas saved etc.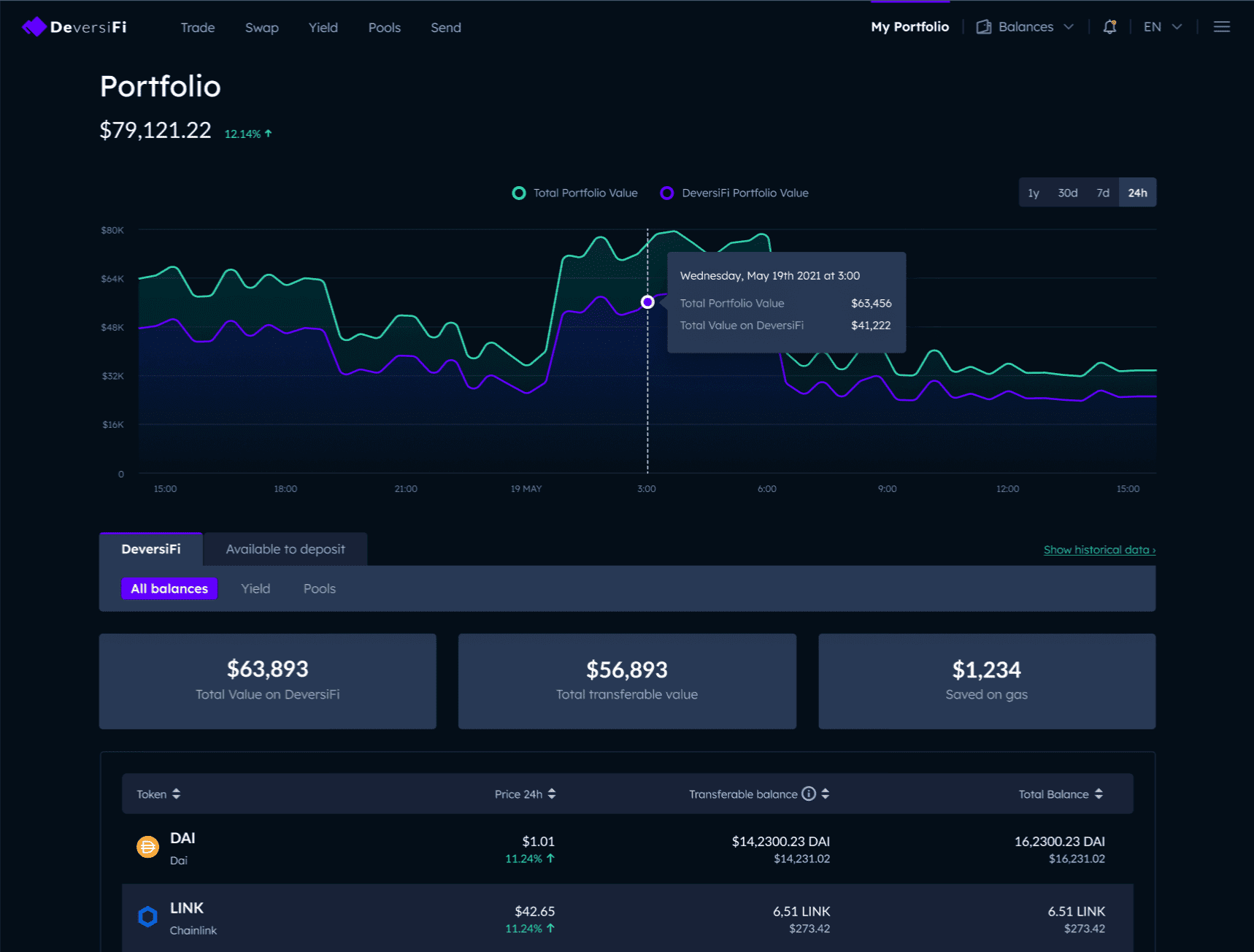 Simple, but powerful
We have greatly simplified the Swap interface to help you focus on the job at hand, with no distractions. Don't let the simple look fool you though – you are still accessing the deep liquidity of our aggregated markets (and soon AMM).
The swap interface now includes some of the design patterns of popular L1 products you love.
We have included some extra content on tokens to help you make an informed choice when investing.
You can easily see your full balance of the token you are aiming to swap both on and off DeversiFi.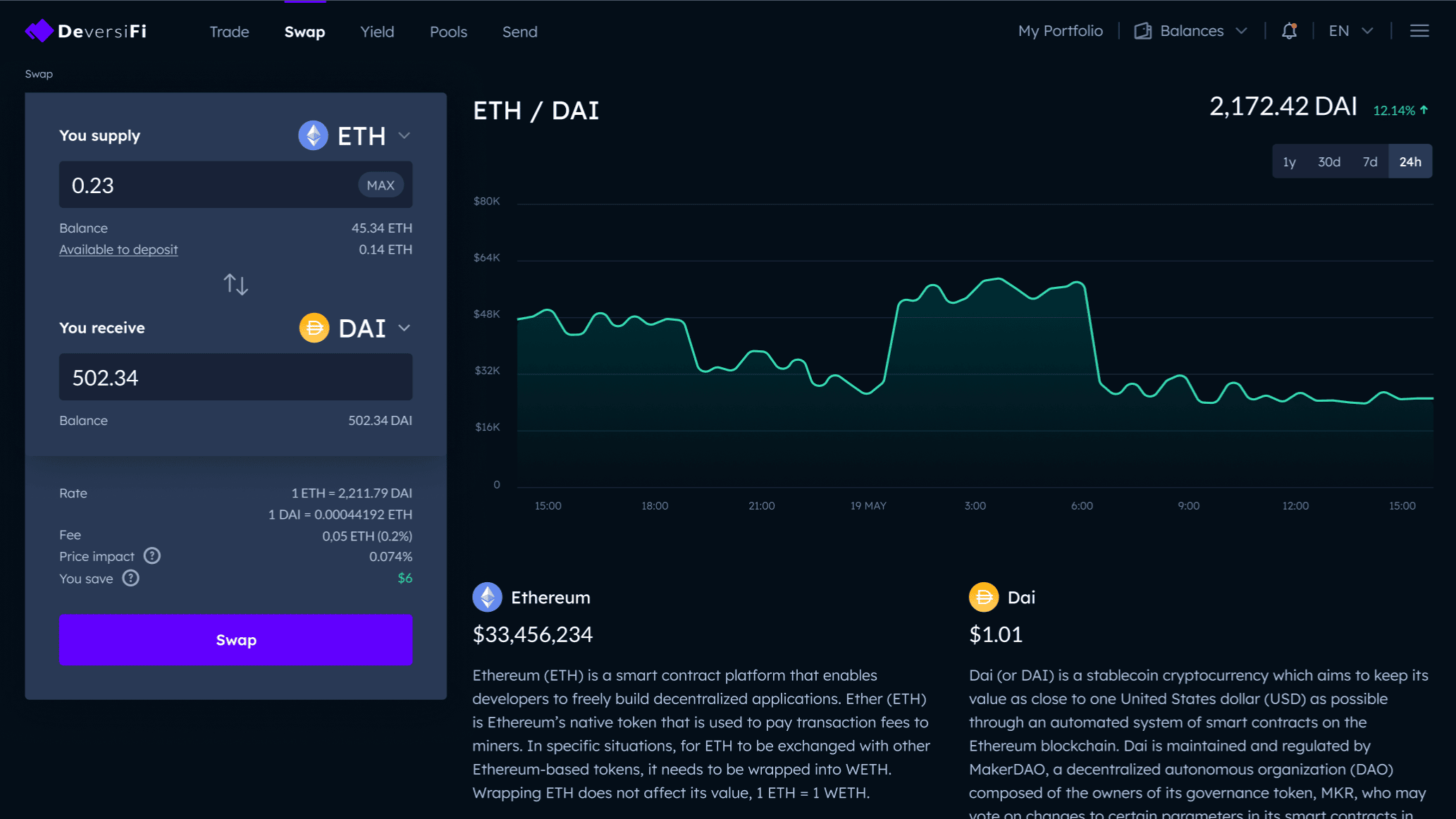 Stay informed at all times
About funds on Layer 1, whether these are on DeversiFi, on other chains, in transactions – we bring you full visibility at all times for the extra peace of mind.
Quickly access your balances at all times
See real time progress on funds in transit
Stay informed with the latest news about your account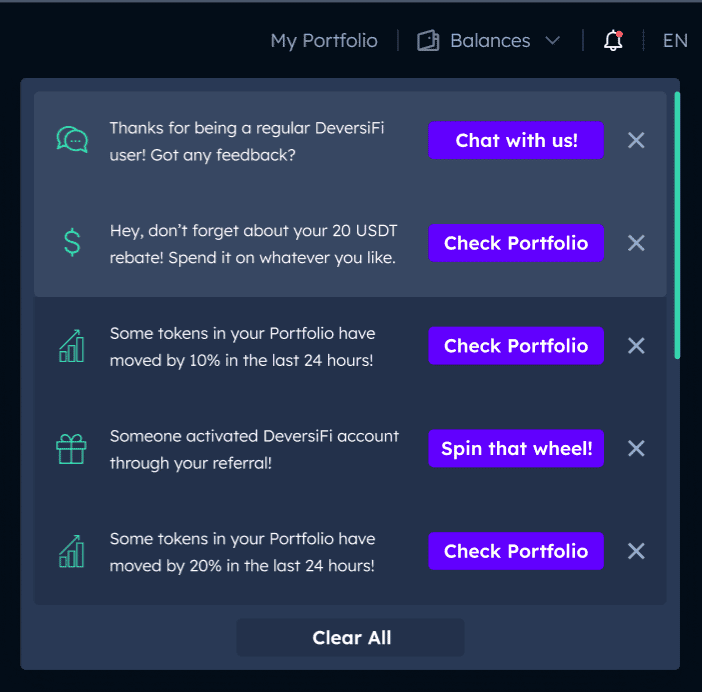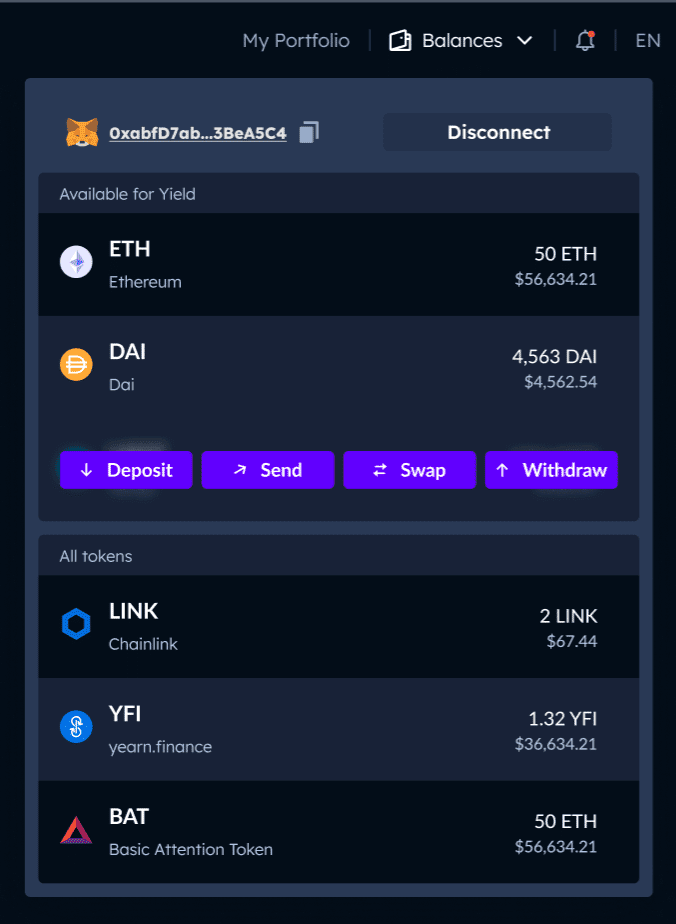 ---
About DeversiFi
DeversiFi makes DeFi easy. Swap, Invest and Send without paying Ethereum network fees.
Website: https://rhino.fi/
Twitter: https://twitter.com/deversifi
Discord: https://discord.gg/bfNDxZqPSvf