We recently launched DeversiFi 2.0 — a high-speed, self-custodial exchange built w/StarkWare allowing for 9,000+ tps, privacy-by-default, access to deep aggregated liquidity and competitive fees all with the speed and security advantage that comes with self-custodial trading. In this blog post, we offer a breakdown of how the launch went, some statistics as well as other important updates including a change in key technological terminology. Read on to learn more.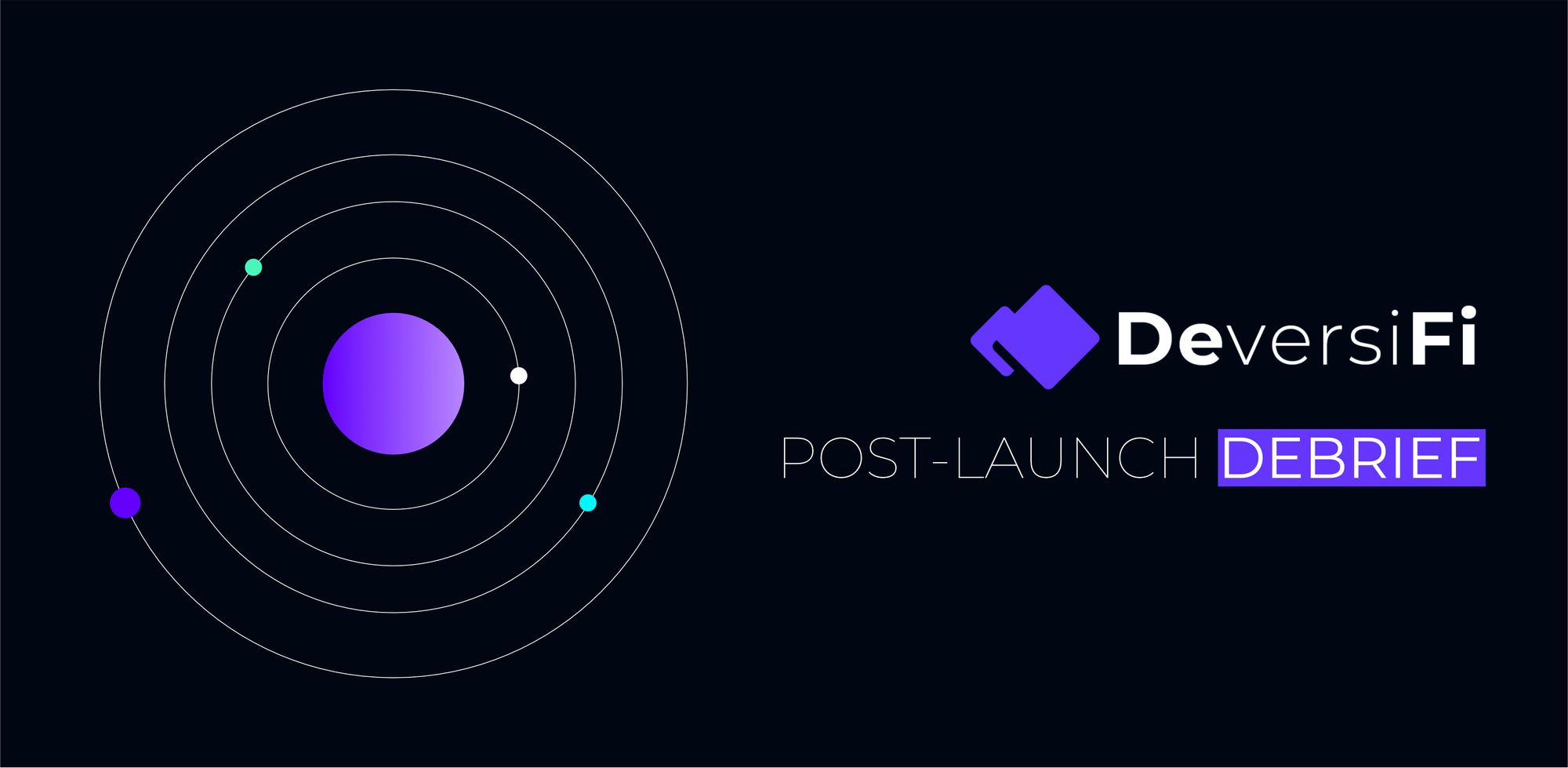 Launch Stats
First and foremost, we are humbled by the incredible interest in DeversiFi that was seen across social media, popular news outlets as well as the corresponding uptick in trading volume, registrations/deposits and new site visits.
As a team, we are die-hard Ethereum, Blockchain and DeFi advocates and have spent 18 months working up to this moment. We thank everyone who has helped us along the way, and who are now using the new DeversiFi platform. Below is a snapshot of just some of the statistics from the first couple days of launch:
250,000 impressions  
40,000 video views
1000s of likes & 100s of retweets
2200 landing page visits
1657 Dapp visits
$2m in asset deposits
Over $1m in 24 hour trading volume at launch
On Twitter
News of DeversiFi was tweeted and retweeted by various key figures in the DeFi and Ethereum space:
In the News
As well as social media buzz, the launch was picked up across a wide range of popular and relevant publications. There are quite a few but we recommend a read of CoinDesk, CountTelegraph and DeFiRate.
Technological Terminology
The Ethereum space is one of the fastest growing ones there is. Every day new developments are made with various intricate and obvious differences between given solutions.
We launched DeversiFi and referred to elements of its underlying architecture as 'zk-Rollups'. After some discussion online between our partners at StarkWare, Vitalik Buterin and others, it appears evident that a better term for this would be 'Validium' and not 'zk-Rollups'.
As such, we will update our communications and content to reflect this change and ensure to keep all terminology in line with industry standards and definitions.  
See more on the debate below:
---
About DeversiFi
DeversiFi gives traders the edge in fast moving decentralised finance (DeFi) markets by allowing them to trade at lightning speed and with deep aggregated liquidity, directly from their privately owned cryptocurrency wallet.
Traders can take advantage of more trading opportunities while always preserving control of their assets for when they need to move fast. DeversiFi's order-books are off-chain, but settlement occurs on the Ethereum blockchain. This means that traders benefit from fast moving order books and instant execution, without having to trust the exchange and whilst always maintaining control of their assets at all times.
For the first time, traders can enjoy all the benefits that they would expect from a legacy large centralised exchange, but with no exchange or counter-party risk.