We have been extremely busy behind the scenes since we launched DeversiFi last June. From constant brainstorming and discussions, to optimising the platform and backend based on user feedback, to keeping our eye on innovations in the space, we have finally arrived at a major milestone; the launch of DVF on our DLM. Our team at DeversiFi Labs is ever growing and we are now at 22 members strong.
We wanted to introduce some of the senior team who are responsible for steering the direction of DeversiFi and who have been fundamental in building the DeversiFi platform to what it is today.
Will Harborne
Co-Founder & CEO
Will is the DeversiFi project lead, having first conceptualised the vision for DeversiFi in 2017. Fast forward four years and DeversiFi is now well on it's way to becoming the world's first layer 2 DeFi control hub where customers are in full control.
Having worked on technology consulting projects, first at Cambridge Consultants and then at IBM, Will transitioned to work full-time in the public blockchain space and joined Bitfinex. There he lead several projects before combining his experience with his passion for Ethereum's ecosystem of permissionless innovation to launch DeversiFi.
Will is interested in how new technologies, particularly blockchain, can revolutionise business models, as well as eventually impact societal structure and governance. He is a member of the Enzyme Technical Council – one of the first major governance experiments for a blockchain-based protocol.
Will graduated with a Masters of Engineering from the University of Cambridge.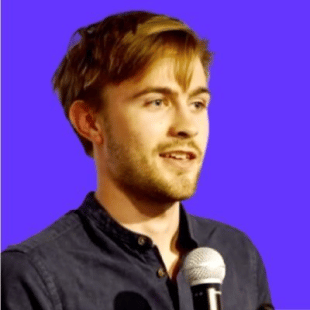 LinkedIn – https://www.linkedin.com/in/will-harborne/                                             Twitter – https://twitter.com/will_harborne
Ross Middleton
Co-Founder & CFO
Ross is one of the DeversiFi Co-Founders and is responsible for finances as well as looking after our project partners and biggest customers.
Previous to DeversiFi, Ross worked at the Ethfinex & Bitfinex exchanges. Previous to joining crypto, Ross was a professional energy trader & analyst in London for ten years. He worked on global energy trading desks at companies such as Centrica, Gazprom and RWE to deploy funds into advanced proprietary fundamental-backed trading strategies. Outside of the trading world, he is a committed angel investor and Ironman triathlete. Ross brings a wealth of both non-traditional and traditional asset trading & commercial experience as well as connections to the alternative finance space.
Ross holds a BSc in Economics.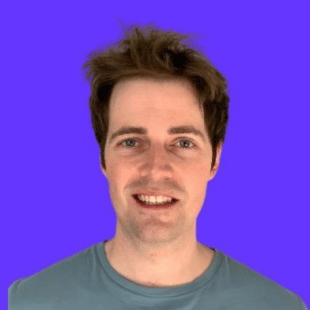 LinkedIn – https://www.linkedin.com/in/rossmiddleton1/                                 Twitter – https://twitter.com/rossdefi
Daniel Yanev
Co-Founder & COO
Dan is one of the Co-Founders of DeversiFi and is responsible for product development, business intelligence and the growth and culture of the team.
His career began in a top product development consultancy in Cambridge. Later on Dan moved to the world of management consulting where he worked directly with a number of private and public companies to help them resolve the biggest issues that were facing them – from the bottom line to healthcare standards.
His interest in crypto was sparked back in 2016 as he learnt about some of the experiments starting off on Ethereum – most notably the first DAO.
As the industry gained more traction, Dan left the world of management consulting and joined Bitfinex, one of the largest crypto exchanges at the time.
Dan holds a Masters in Engineering from the University of Cambridge.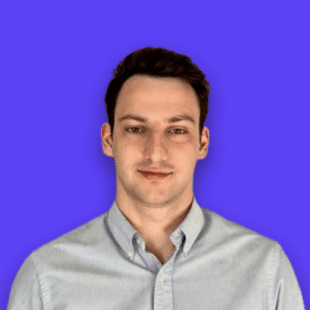 LinkedIn – https://www.linkedin.com/in/daniel-yanev-38604185/      
Twitter – https://twitter.com/dan_yanev
Konrad
CTO
Konrad's focus is technology and ensuring DeversiFi both delivers on our strategic goals but also is right on the forefront of the continually emerging and evolving crypto space.
Konrad has been a technologist and involved in software development since he received his first PC at 7 years old. Previously he worked for Thomson Reuters, focusing on low latency executable market data infrastructure followed by time at a leading supplier of remote control and security software. He first became involved in the Crypto space in 2013 and has built everything from miners and block explorers to trading bots.
When he's not writing code he likes flying light aircraft and generally anything to do with aviation.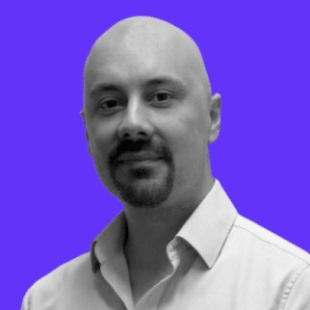 LinkedIn – https://www.linkedin.com/in/konrad-strachan/                                       Twitter – https://twitter.com/KonradS
Lexi Short
Head of Marketing
Lexi's mission is to tell the world about DeversiFi – as Head of Brand and Marketing at DeversiFi she leads our strategic Brand vision and positioning, alongside managing all aspects of the marketing mix day to day. Her team is focused on driving brand recognition and user growth.
Lexi has spent the last 8 years honing her skills in marketing in the Charity and Sports sectors, where she led both digital and brand teams. During her time she led teams to tackle pressing public affairs issues around disability awareness and accessibility, led and managed large brand campaigns and drove substantial income.
Her interest in Crypto sparked in 2020 when she saw the exponential growth in the market and the rise of some of today's biggest Crypto Brands. Alongside investing, she was keen to make an impact in this fast growing and moving sector and apply her skillset from more traditional markets.
Lexi holds a Joint Honours BSC in Psychology & Philosophy from the University of Exeter.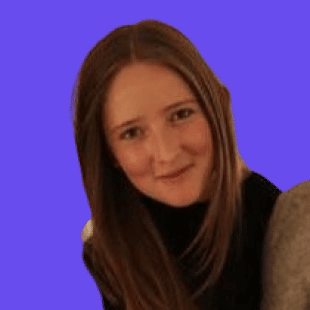 LinkedIn – https://www.linkedin.com/in/lexishort/                                                       Twitter – https://twitter.com/LexiShort8
Tim Aron
Legal
Tim is a UK barrister specialising in financial markets, regulatory law and decentralised finance. Tim has worked with numerous crypto clients and previously worked with some of the DeversiFi team at Ethfinex.
Tim previously worked at the FCA. Prior to becoming a barrister Tim was a journalist.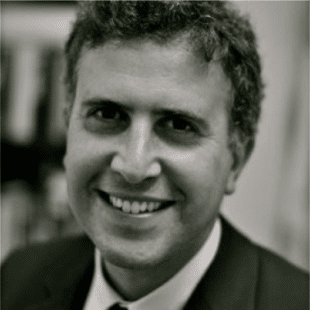 LinkedIn – https://www.linkedin.com/in/timothyaron/
The rest of the Team!
Behind the scenes we have many more members that are hard at work ensuring that DeversiFi will achieve its ultimate goal; making DeFi accessible to everyone. These members include: front and back-end developers, smart contact experts, quality assurance professionals, user experience designers, marketing wizards and finance gurus.
We are always looking for new talent so if you would like to join DeversiFi and help us build the future of DeFi, click the link below for the latest opportunities.
https://www.linkedin.com/jobs/DeversiFi
---
About DeversiFi
DeversiFi makes DeFi easy. Swap, Invest and Send without paying Ethereum network fees.
Website: https://rhino.fi/
Twitter: https://twitter.com/deversifi
Discord: https://discord.gg/bfNDxZqPSvf