DVF, the DeversiFi governance token, will soon be launching!
DeversiFi is a DeFi hub on Ethereum layer-2. Our mission is to make DeFi easy: swap, invest and send tokens on Ethereum layer-2, without paying gas. After 10 months on main-net, if you haven't already tried trading on L2, now is the time!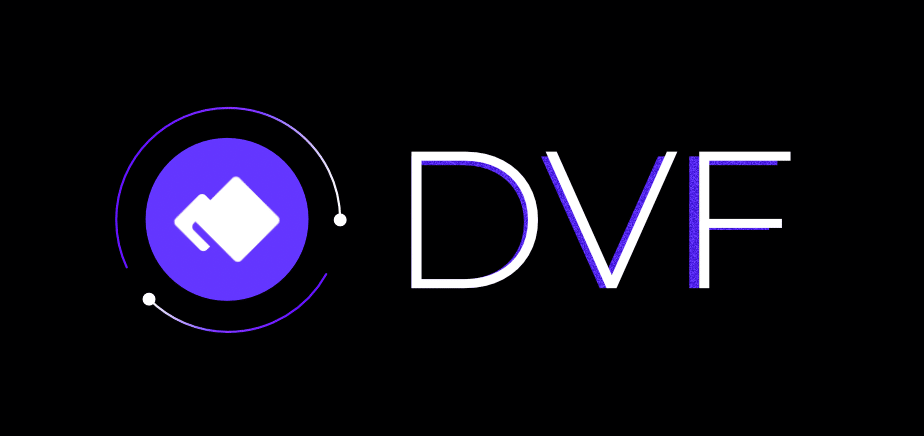 DeversiFi has an ambitious roadmap ahead. We believe the opportunities in DeFi should be accessible to and easy to use for everyone. We are bringing the tools you need to manage your DeFi portfolio under one roof – with privacy and totally gas free. Thousands of users have already enjoyed trading, swapping and sending tokens on DeversiFi, with lending and AMM pools following very soon. We believe now is the time to strengthen our community and continue to grow.
Whether you are a new or existing member of the community, welcome, the future of DeversiFi will be in your hands!
Summary
Layer-2 (L2) scaling is core to Ethereum 2.0's vision, and DeversiFi is one of the earliest L2 applications live on mainnet. It is now positioned to help Ethereum scale and grow the size of the audience that can access DeFi.
DVF, the DeversiFi protocol token, will be transferrable later this year, and the token address is: 0xdddddd4301a082e62e84e43f474f044423921918.
Once the token is transferrable DVF holders will be able to directly adjust several parameters related to the L2 DeversiFi protocol, including the split of fees between token holders and the L2 Operator.
10-15% of the initial supply is being allocated to strategic supporters.
~50% of the distribution will be dedicated towards incentivising future adoption of DeversiFi (starting with liquidity mining incentives).
7% of DVF supply will be distributed as an airdrop to NEC holders based on balances on 25th March at Ethereum block 12107360.
Why Now?
The Ethereum ecosystem has spawned a wave of protocols that are fast becoming the building blocks for an alternative decentralised financial system. The ability for any developer to innovate permissionlessly and deploy onto Ethereum's open network has led to an incredibly powerful and unstoppable network effect. New ideas and protocols are able to cross-pollinate instantly, and each building block has a multiplying effect on the functionality of the overall network.
The growth of DeFi only keeps accelerating even faster as a result. However this same unstoppable innovation also places strains onto the underlying blockchain. Ethereum must scale in order to keep growing and accommodate the next wave of developer innovation in DeFi.
However the solution to these scaling challenges is already here today!
Teams like DeversiFi didn't sit around waiting for Ethereum 2.0, but instead made use of the incredible potential for innovation that a truly decentralised and open Layer 1 blockchain unleashes. A wide variety of the earliest L2 scaling solutions have already emerged today and have evolved independently to each other. Originally seen as bolt-ons to Ethereum, these L2 solutions are now considered an essential part of Ethereum 2.0's vision for scaling, and offer a community driven approach to sharding which can multiply up Ethereum's transaction capacity by many orders of magnitude.
DeversiFi has been live operating a L2 application on main-net since June 2020 in collaboration with StarkWare. We are proud to have bootstrapped DeversiFi and to have been one of the first ever teams to do what we firmly believe will become the standard in the future.
Today it is possible on DeversiFi's L2 to invest, trade, and send tokens, all without paying Ethereum network fees. Many challenges were encountered in order to get to this point, but with the system now increasingly battle-tested it is ready to join the war to scale the whole of DeFi.
It is for this reason that we are preparing to launch the DVF token, which will be used to incentivise faster adoption of DeversiFi, bootstrap the launch of our L2 AMM pools, and help to open DeFi to an entirely new wave of users.
The launch of DVF will mark DeversiFi transitioning from being a single exchange application running on L2 to becoming a protocol for scalable DeFi applications.
Overall DVF Distribution
The following token distribution is for indication only and is provisional. Final distribution will be made public by the time of token transferability on main-net.
The majority of supply is reserved for building a future community. This includes both liquidity mining and a usage airdrop.
DeversiFi is early in its growth story, and we believe that a vibrant community will be the determining factor in achieving success. Such a large allocation to future community is therefore justified and we hope will lead to a healthy ecosystem with a wide distribution of tokens.
The tokens held by Liquidity Labs and strategic supporters will be vested for at least 1 year (full details to be published at a later date).
A more detailed breakdown on the methodology used to calculate the number of DVF tokens that will be claimable by each NEC holder is also given in a separate post.
Governance and DVF Liquidity Mining
Once DVF is transferable , holders will have full control over several fee parameters. Further details about DVF's governance powers will be released in a future post.
High level properties:
Tokens will need to be staked in order to gain voting weight and in order to be eligible for a share of fees
Fees collected will be split between token holders, liquidity providers, and the L2 operator, and the split will be set by voting
Fee levels for transfers and trading will be set by voting
Liquidity mining incentives and distribution rate per pool will be set by voting
DVF distributed by a long term program designed to bootstrap AMM liquidity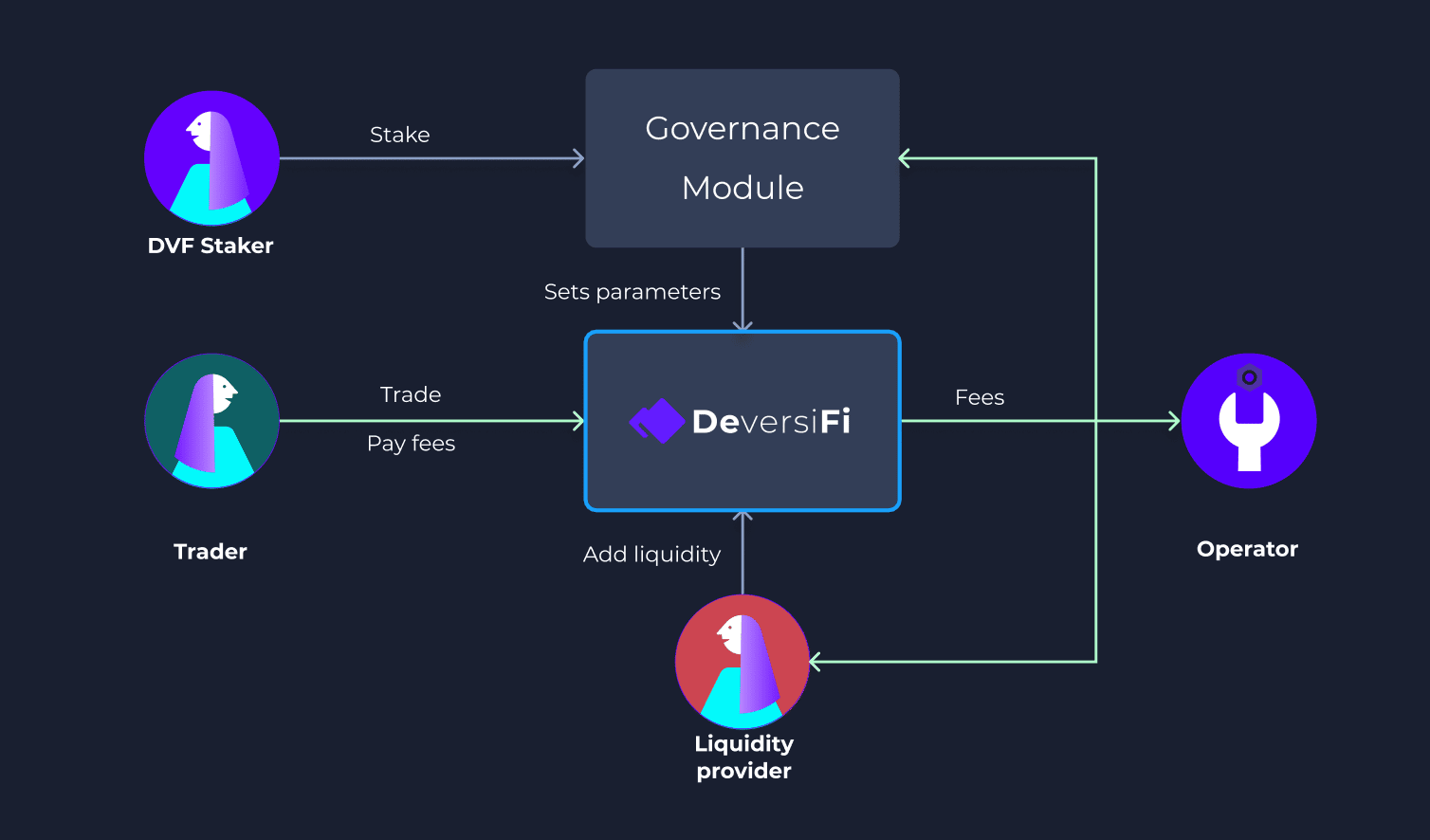 Distribution to NEC Holders
NEC has been linked with DeversiFi since early 2019. A portion of the DVF token supply is therefore reserved for NEC holders in order to recognise the support that many of them have shown.
The airdrop distribution will be based on a snapshot of NEC balances taken at on 25th March at block number 12107360.
For more information about the distribution see our blog post here.
---
About DeversiFi
DeversiFi makes DeFi easy. Swap, Invest and Send without paying Ethereum network fees.
Website: https://rhino.fi/
Twitter: https://twitter.com/deversifi
Discord: https://discord.gg/bfNDxZqPSvf